Why You Should Bring Your Team to the Guest Services Workshop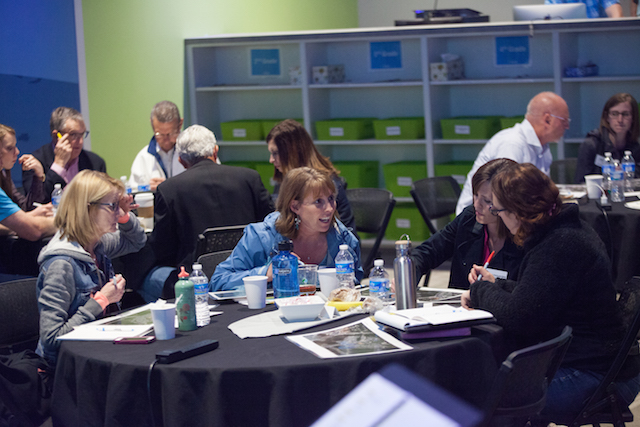 UPDATE: Our June 17 Workshop is now at capacity. Add your name to the waiting list or sign up for email updates for future Workshop dates.
On June 17th we'll be hosting our second One Day Workshop focusing on the topic of guest services. We take eight hours and dive deep on creating culture, casting vision, and practically building the first impressions ethos at your church.
At our first Workshop in April, five of our guests were individual participants from individual churches. The other 33 were made up of teams of two or more people from nine other churches.
I could tell you why coming as a team is a big deal. I could talk about synergy. I could even toss out a "teamwork makes the dream work" salvo, drop the mic, and walk off the blog post stage (in my heart, I'm totally doing it. Trust me.).
But rather, I want you to hear from some of our participants: both those who came alone and those who piled up in cars, minivans, and planes to get here:
The most valuable part of the Workshop was having my whole team there.
[I liked] bringing members of our team to hear first-hand what it takes to be guest-friendly.
The Workshop was a team endeavor. To be able to bring pastors, staff and volunteers to an intimate event has set up our team for success. It was more than worthwhile investment for our team to be a part!
[One portion of the Workshop] didn't help me much, but I was flying solo vs. with a team.
It was a great experience and I would really like to get more of my team leaders to hear this content.
We've priced the Workshop so that you can come and bring friends. We've engineered the day with groups in mind. And while you can get a lot out of it if you're all by your lonesome, it'll be more fun, more productive, and have a greater reach if you pile some folks in the car. Because after all: teamwork makes the dream work.
(photo credit: Lindsey Wachter)