Crossroads Christian Church (Brooklyn, New York)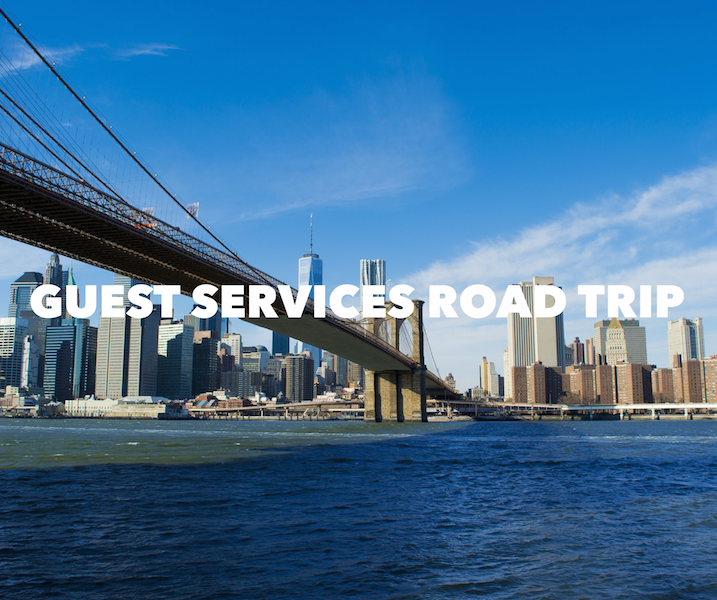 This is the third in a monthly series of posts called Guest Services Road Trip. Join me in traveling the country (maybe the globe?) from the comforts of our collective iDevices, interviewing leaders who are in the trenches of ministry. Do you have an idea for GSRT destination? Have a leader I need to talk to? Want the inside scoop on churches that seem to be doing this hospitality thing really well? Let's talk.
Wanda Padilla is the Welcome Team Leader at Crossroads Christian Church in Brooklyn, a church of 100 people in the Big Apple's largest borough. Crossroads is led by Will McGee, (a former Summit staff member), and is a part of our Summit Network of churches. CCC is a church in the middle of revitalization, adjusting their ministry outreach to make the gospel known and their hospitality organic in a city where a warm welcome can sometimes be counter-cultural.
Wanda has been a part of Crossroads for eleven years, and recently took on the role of Welcome Team Leader. While it is currently a volunteer role, Pastor Will states, "I have no shortage of emails from first time guests telling me that Wanda is the reason they keep coming back to Crossroads." Connect with Wanda via email.
What are the top three books you've read on the topic of guest services and/or volunteerism?
First Impressions (Waltz), Fusion (Searcy), Church Greeters 101 (Walker)
What does your training process look like for your guest services volunteers (initially and/or ongoing)?
We are in the process of conforming to the Summit's five plumb lines for guest services, and fusing in training from Church Greeters 101 in order to serve our urban community.
What is the journey you hope for guests to experience from the moment they arrive to the moment they leave?
I want people to know that they matter. I want them to feel the love of God from the street to the seat so their hearts will be open to receive the word of God. I want them to receive a first time gift and a cup of coffee, and then be shown to their seat while chatting with one of or Welcome Team members. During the service I want them to be greeted by others near them. Afterwards I want them to be introduced to Pastor Will, get a chance to connect with others, and have a snack from the hospitality table. By the end of the day my hope is that they have seen God through his people.
What is the most important trait you are looking for in a member of your Welcome Team?
I want them to have a heart to serve and a big smile. If they are willing to be trained, even as an introvert (and we have those on the team), they can be part of the Welcome Team. If they are willing to help guests let their guards down by giving a warm hello, a big smile, and genuine conversation, then they are welcome to be part of the this team.
What are the unique challenges of guest services in a dense and diverse place like Brooklyn?
One of our biggest challenges is turnover. We tend to attract people in transition or out-of-towners, as well as native Brooklynites. As an urban church, we have people from all over the country who are only here for a season. They may be with us for a few years, but eventually move on. We are in a constant tension of having to train new team members to welcome new guests, and they are challenged with not knowing the difference between regular attenders and people experiencing their first Sunday.
What is the most important lesson you've learned in knowing how to make guests feel welcome?
I have to remember their name the next time they walk through the door. So I cheat! I write their names down in my phone with the date they first came and a little detail to remind me of who they are. For example, Jonathan: trainer, tall, glasses, beard. Now the next time I see him and forget his name I do a quick check on my phone and then welcome him by name. (And by the way – Jonathan is my husband, and so far I haven't had to use that trick to remember him.)
How do you define success on a weekend, either personally or professionally?
I think a successful weekend is when our guests connect after service with people who are not on my team. When I see them getting to know "regular" people in the church who aren't Welcome Team volunteers, that's when I know they'll visit again and maybe even stick.
Disclaimer: FTC watchdogs want me to tell you that if you order a resource from a link on this page, I may receive a small affiliate commission from Amazon. If that bugs you, feel free to bypass my link and buy from a vendor of your choice. But still: buy it. I only promote items that have benefitted me and that I believe will benefit you.