Q&A: Where Do I Start First?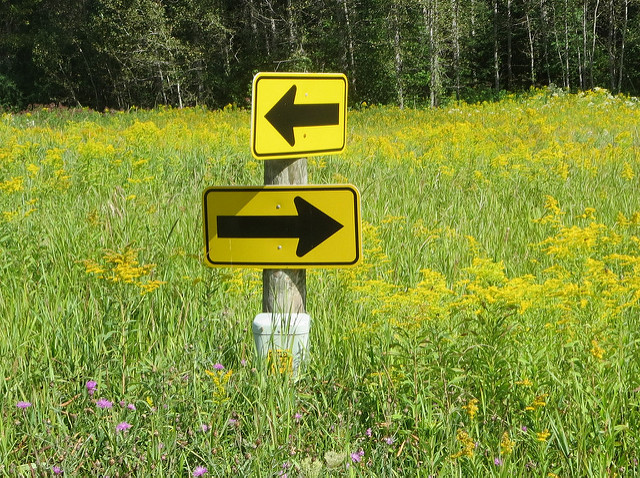 Q:
There are two areas that are on my heart right now. We have a "New Guest" area where people can get information, sign-up for different events, etc. I don't think we are doing a great job of getting guests from the door to that area. The other is a parking team. We don't currently have one, but it would be helpful to guide people as they first come in. I'm new to this position, and I don't want to undertake too much and not do any of it well. If you had to pick an area in which to start first, what would you suggest?
[Megan Landon, Serve Team Coordinator, OneLife Church, Webster, TX]

A:
Megan, congrats on the new role, and kudos for taking this one step at a time. I don't think you – or your team – will ever regret getting your infrastructure right as you grow!
If you had to pick just one area, I would certainly choose your New Guest area. You'll find that will serve as a hub not only for people new to your church, but for people who have been around for years and just have a question about events, classes, etc. Make the New Guest area part of the common vernacular at your church. In other words, when a staff member or seasoned attendee meets a guest for the first time, they should encourage the guest to check out the area. (For more on this, see Don't Waste Your Welcome Center.)
However, even as I typed that paragraph, I could feel my inner parking advocate rising up, screaming that I was giving you the wrong answer. After all, I'm a firm believer that outside greeters are more important than inside greeters. I believe we should think outside in when it comes to our guest services processes. I believe we should strive to see them first when it comes to making our guests more comfortable, and that eighteen inches can make all the difference.
So yes, if you have to pick an area, err on the side of your New Guest area. But I'd encourage you to discover a way to sow a few seeds for a future parking team, and get started this weekend. Here's how I would suggest doing that:
Figure their function. If you have an 800-space parking lot but only two parking volunteers, they will not be able to adequately do anything. At that point, they are simply a friendly face greeting people as they enter. Sure, they're available if a guest wants to roll down the window and ask a question, but mapping and executing a master plan and giving people turn-by-turn instructions? They probably can't cover that. Bottom line: start with two (or one!) and just ask them to stand and smile.
Get them out. Way out. You saw this if you clicked on the links above, but one of the purposes of having people on the outside is to make guests comfortable from the first moments on campus. There's something about a guy standing in a dorky orange vest, smiling and waving, that helps guests have assurance that they've arrived at the right place. Bottom line: move 'em a little further. A little more. A little more. There. That's perfect.
Appoint some planners. As your new vols stand there, ask them to study traffic patterns. Where do most people come from? Which lot (or area of the lot) are they heading to first? Where are the bottlenecks? I've heard of universities that pour sidewalks based on where the footpaths are in the grass. That's what you're doing here…letting what is already happening shape your future plans. Bottom line: give 'em a clipboard, a campus map, a pencil, and some authority to dream.
Add as you can. You don't have to start with twenty. But if you start with two, you can gradually fold in more volunteers as you have them available. Be careful here, however: make sure that you have an inkling of an idea of how you will use them. Phase in vols alongside a phased in plan. Bottom line: begin with your end in mind.
Whichever direction you go, cast plenty of vision along the way. Make sure your volunteers – and your church as a whole – understands why you're doing this. The changes you implement will raise your church's guest awareness culture and give your guests and volunteers alike the confidence that there is a place for them!
Want to submit a Q for a future Q&A post? Do it here.