Flashback Friday: Nobody Brags About Being Mary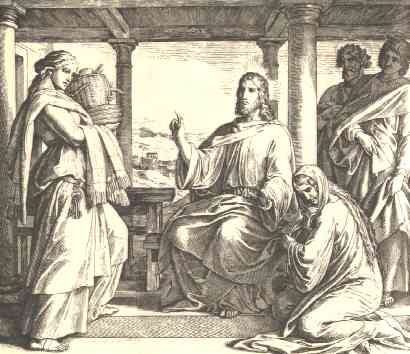 Every Friday I dig into the archives and dust off an old post. If you haven't read it, it's new to you!
I have a love / hate relationship with Luke 10.

If you know the latter part of that chapter, then you're familiar with the story of Mary and Martha, two sisters who counted Jesus as a friend and hosted him at their home. In the story, Martha is busy. Efficient. On task. She spent the day vacuuming the rug, dusting the mantel, changing the sheets, and preparing the meal. When company arrived, she remained busy: stirring the sauces, checking the rolls, keeping an eye on the ice bucket, rolling her eyes as Peter propped his dirty sandals on the coffee table again.

And then there was Mary: hanging out in the living room. Hanging on to every word that Jesus said. Soaking. Resting. Absorbing.

Being.
Read the entire original post here.