Thursday Three For All: Dangerous Bible, Summer Slump, and Ice Cream Sandwiches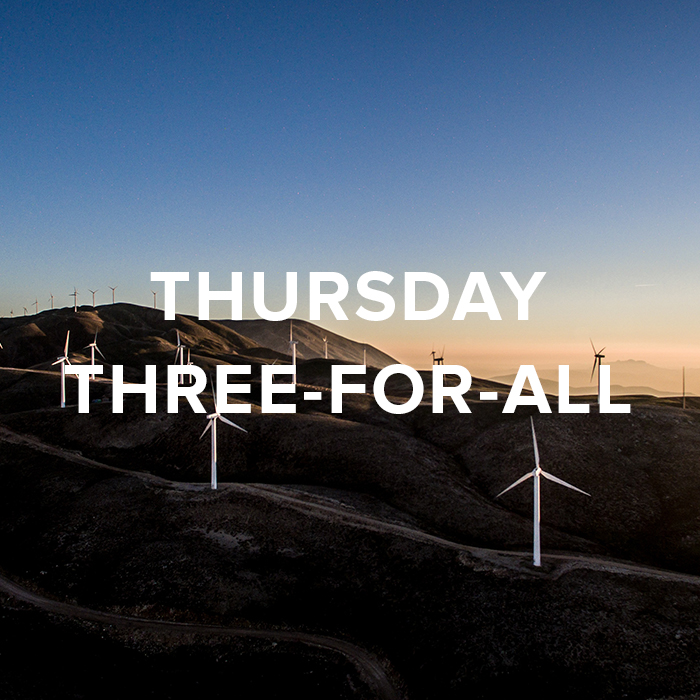 It's Thursday, kiddies: the day when I roll out a few things I've been reading over the past week. Three of 'em, to be exact. Enjoy. (Remember: click on the big bold print to read the entire article.)
(via @carolynezer) This is a good reminder that God's word is not always neat, tidy, and capable of being encapsulated on a dainty coffee mug.
A more accurate depiction of the book of Ruth is of a harmless looking backpack loaded with explosives. The Bible is a dangerous book—in explosive but life-giving ways. It's not supposed to give us a reassuring pat on the back. It's designed to disrupt and challenge our thinking, to raise hard, important questions, and to move us forward as truer followers of Jesus.

That won't be a smooth or a painless process for anyone.
(via @joesangl) It's here, y'all. Want to know how to stem the receding tide of guests and vols? Joe gives us guidance.
Every church leader knows exactly what these words mean—a drop in attendance, decreased participation, and reduced giving. According to statistics shared by LifeWay, when compared to highest attendance months, average Sunday morning attendance drops by 23% in June and 34% in July.

This can be demoralizing to a church leader, as well as financial administrators, as the ministry attempts to make progress toward the vision with fewer people and less money. If an unexpected deep summer slump is experienced, it can impact the church's ability to build momentum in the fall as energy and funds are needed to replenish unplanned losses.
(via @laughingsquid) Finally. Ice cream season is upon us, which means I have an official reason for the nightly bowl(s).
photo credit: Jason Mathis