Make the Maintenance Guy a Guest Services Pro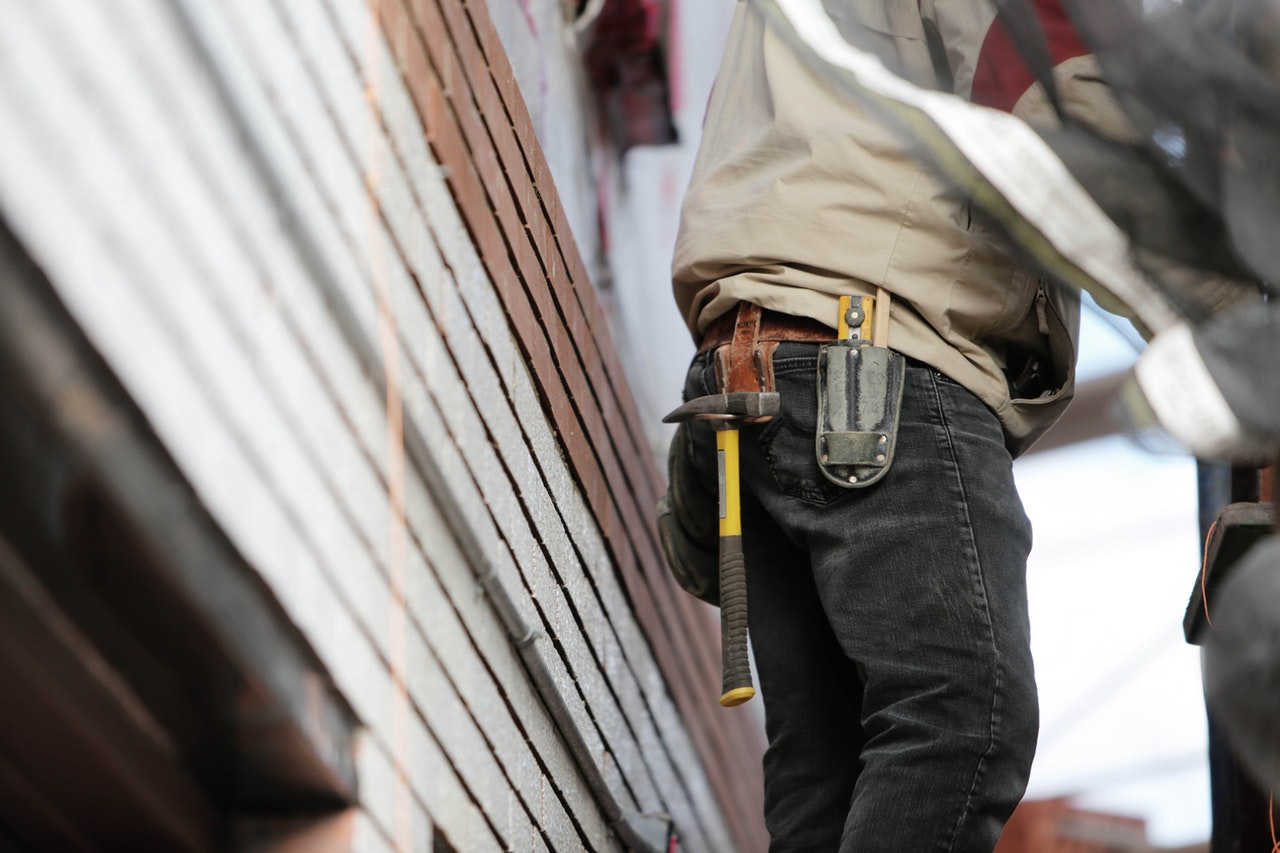 Recently my family and I stayed at Home2 Suites in Opelika, Alabama. One morning of our stay, I spent some time in the hotel lobby (hello, continental breakfast!) as the rest of my crew caught up on their sleep.
As I was doing a little reading and polishing off the last of my waffle, I heard who I assumed to be the hotel's general manager making his way through the lobby, talking to the guests about their stay. It was almost typical GM-speak, except this guy seemed to actually be listening to the guests' responses.
But it wasn't until I heard one particular phrase that I realized I wasn't eavesdropping on the general manager. He said (referring to something that broke in a guest's room), "Oh, don't worry about that. If you don't break it, I can't fix it. And then I can't make you happy."
That caught my attention. So I craned my neck to see that I hadn't been listening to a GM, but to Butch the maintenance guy. I put down my reading and started closely observing his interactions with guests. He spent several minutes with each group he spoke to, inquired about what brought them to the area, and made suggestions on what to do while they were in town or how to navigate traffic for that day's college football game. He had a handful of packaged Rice Krispie Treats that he distributed to kids in the lobby. He made for easy conversation with every person he spoke to, and he was so engaging that even this particular early-morning introvert couldn't wait for Butch to get to me.
When he made his way over, I went into full-on interrogation mode. I wanted to know what made Butch tick, but also what kind of hotel empowered the maintenance staff to spend time wandering the lobby and talking to guests.
Butch told me that he's been with this particular hotel management company (PHD Hotels) for twelve years. He worked at another hotel they own in the area, and when the new property opened up, some of the long-time employees moved over. Most of those employees – according to Butch – had been working together for a decade or more.
The interaction with Butch caused me to think back to the other hotel employees I'd interacted with. Every single one – from the housekeeper to the night desk clerk to the lady behind the breakfast bar – every single one had gone out of their way to make sure that I had everything that I needed.
What's the takeaway for us in the world of church guest services? I think there are at least four:
1. We can't assume culture. All of us have stayed in hotels with a less-than-stellar staff, and all of us have visited churches that provided less-than-stellar guest care. I have a feeling that PHD Hotels doesn't just hope a strong guest services culture will happen…they've taken specific steps to bring it to life.
2. Everybody represents us. It would be easy to skimp on training the maintenance guy in the art of hospitality. After all, the hope is that things run smoothly enough that the maintenance staff can remain invisible. But eventually, a guest is going to need the maintenance guy. A guest is going to meet the maintenance guy. And if the maintenance guy is a weak link, well…that weakens the overall impression of the church.
3. Everyone is empowered to be a greeter. What is Butch's main job? Is it to wander the lobby handing out Rice Krispie Treats? Nope. If he did that all day, then backed up toilets wouldn't get cleared and HVAC systems would cease to operate. But Butch was allowed, encouraged, and empowered to walk the lobby and talk to guests. Even though it wasn't his main job, it was a part of his job.
4. Ownership matters. If Butch held on to a "clock in, clock out" mentality, I suspect my lobby experience would have been much different. But he didn't think like an employee. He thought like an owner. He'd been given enough responsibility and authority in the company that he felt the freedom to represent the company. He acted like they were paying him a thousand bucks to show up that day.
So how about it, church leader? Have you given your maintenance guy…or your receptionist…or your elder team…or your volunteer runner…the empowerment they need to represent your culture well?