Danny Recommends: Video Teleprompter 3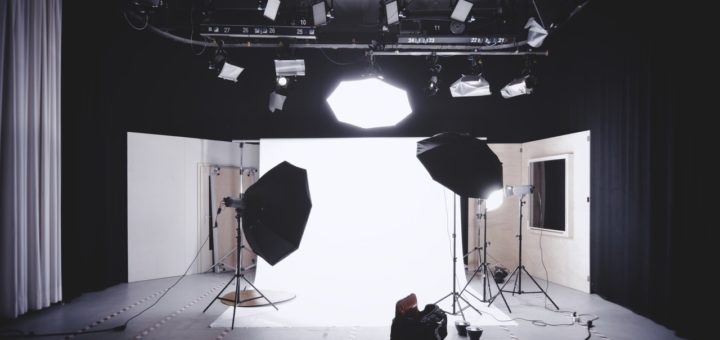 Every so often we dip our toes into a series called Danny Recommends:, posts that tip you off to the stuff that I…you know. The recommendations might be products for use in your ministry, resources that will help you develop leaders around you, or just fun stuff that you need. Want. Whatever. I have a full list of recommended books and such over at the Reading List, but these posts will go into further detail. For other posts in the series, check out the link at the bottom.
---
Listen up, nerds. This Danny Recommends: is going to impact roughly .04% of you. But you .04% will in all likelihood end up handing over naming rights to your firstborn.
I can count on one hand (and have a couple of fingers left over) the amount of times I've needed to use a teleprompter app on my iDevice. In full disclosure, in the few times I've needed to record something, I can usually bribe a member of our production team, and they'll help me out with their fancy cameras and backdrops and whoozits and whatnots. And they have a super-fancy gadget that serves as a teleprompter for when I'm on a roll and suddenly forget my…
…where was I going with this?
Anyway. I'm sure their super-fancy, mirror-image, through-the-looking-glass teleprompter can't be accessed by mere mortals. Plus, there are times when I just need to shoot a video using my phone…nothing special, just a utilitarian, get-the-job-done video.
That's why I want to introduce the .04% out there to a favorite new toy, Video Teleprompter 3. I've experimented with different teleprompter apps, and this one is by far my favorite.
Here's how it works:
You type up your script and import it to the app.
You select your scroll speed for your script.
You start recording.
That's it. It really is that simple.
It took me a few tries to learn my preferred scroll speed. I had to adjust spaces between paragraphs to give me more time to pause, but the in-app editing tool is a breeze to use. Best of all, the script can be set to scroll closest to the side of the front-facing camera, making it look a little less like I'm reading off of a script. Because that's exactly what you want if you are, in fact, reading off of a script.
Video Teleprompter 3 is $16.99 on the App Store. There's also a Lite (free) version if you'd like to try before you buy. Want to go Premium? For an in-app purchase of $99.99 per year, Premium offers up Auto Captions to add subtitles to your videos. (Full disclosure, I haven't upgraded to Premium, but it seems like a nifty feature. Not a hundred bucks worth of nifty, but still…nifty.)
Try Video Teleprompter 3 today!
---
---
Disclaimer: FTC watchdogs will probably want to know that the vendors listed / linked above did not ask for this endorsement, nor did they provide me with free swag in order to do so. I'm just a really satisfied fan who wants to let you know about helpful things. I only promote items that have benefitted me and that I believe will benefit you. So there.
---