#comeandsee: Digital Discipleship in an Online World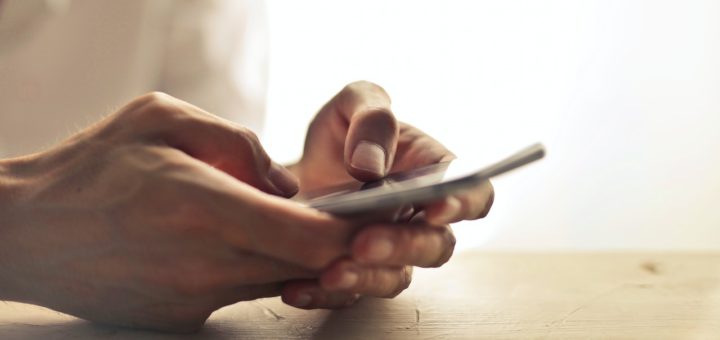 We're just emerging from Easter 2020 where 99.9% of us had no public gatherings. And let's get the Thank-You-Captain-Obvious statement out of the way: having services sequestered to an online-only environment is far from ideal. We would not have chosen this. We would have scoffed at churches that chose this were we not in a global pandemic. We would have leveraged Hebrews 10:25 like a machete and hacked the digital nomads to pieces.
But go online we did. At the Summit, our worship and production teams churned out what may be my favorite Easter moment of 18 Easters so far. (If I can take a moment to be a proud dad: my middle son spent most of his week figuring out how to wrangle 50 individual videos into one virtual choir.) Take a minute to watch it if you haven't seen it:
And y'all: the stories that I saw come through our little guest services follow-up command center last weekend…whoa. (Read some of them here.)
Over the last few weeks our pastor has used the phrase "Our foundations are being shaken." Whether it's the foundation of job security or good health or financial stability or being able to gather as a church, these rumblings are turning people to the one true foundation. And last weekend, we were able to see that new foundation being built upon. Here are three things that we implemented … or continued to implement … on Easter weekend:
1. We ramped up attention to our First-Time Guest url.
If you've been following this post, you know that we have had a lot of trial-and-error when it comes to capturing FTGs who are showing up for an online service. Our numbers have steadily increased each weekend since implementation, and on Easter we tripled the amount of guests who made themselves known. In all, 52 people identified themselves, and more than half of those were in our area (a tipping point I was actually more excited about).
Yes, this is a fraction of what we normally see on an Easter weekend, but I'm pleased that the constant dripping of that url in the weekend services paid off in a big way.
2. We offered a "text in your decision" option.
Again: file this under Things We Would Have Been Mad About Two Months Ago If This Were the Only Option Offered. We've played with this before in larger gatherings (as one option among others), but this time is was for all the marbles.
We used Clearstream and the keyword "comeandsee" (the theme of our entire weekend), so attendees could let us know they were taking a step towards faith. Here is the process we used and the numbers as of earlier this week (since our service will continue to be available for streaming, this option remains active and the numbers will increase):
199 people texted "comeandsee" to the number we provided, which generated a link to a form in our database where they could provide their name, email address, and location.
40 ended up filling out that form, and we immediately assigned follow up to staff members, based on where the respondent lived. We wanted to give them a connection with a campus local to them. (Out-of-towners were spread amongst all of our staff.) The staff member sent either a text or email within minutes of the initial decision, asking if they could follow up with a phone call.
14 phone calls were made (additional ones were scheduled for later this week). The staff member asked further questions about the decision, helped to clarify the decision that was being made, shared the gospel clearly, and in some cases, helped lead the person to faith.
Four people gave their lives to Christ as a result, and six clarified a previous decision they had made.
Every staff member followed up the phone call with a link to an online Bible, a 30 day reading plan, and a link to Virtual Starting Point (below).
Four is a lower number than we'd usually see on an Easter weekend, but of course: four is not just a number. That's four people who had an actionable way to talk with someone and process how God might be drawing them to himself.
What about the rest of those who started the process, but didn't finish? On Tuesday morning, I sent out a text via Clearstream to the 159 who had not filled out the follow up form, inviting them again to fill it out and talk to a staff member. Further, our staffers will continue to follow up with those who filled out the form but didn't respond to that staff members phone call.
We know that some of those 199 texted "comeandsee" just to see what would happen. Others may have misunderstood the "ask" and decided not to go as far as to fill out a form. Sadly, some may have chosen to keep their decision private rather than talk to someone about it. I dare say that this has less to do with the online-only environment and more to do with something Jesus reminded us of in Matthew 13.
3. We kicked off "Virtual Starting Point" for newcomers.
Long-time readers know that our newcomers event is called Starting Point. It's a once-per-month gathering that helps people find out more about the Summit and take next steps. We decided to put together a very stripped down video (we took an hour-plus event and condensed it to ten minutes) and sent that out to everyone who joined us for the first time since we went exclusively online.
The video features a brief introduction by yours truly, a walk-through of our church's four value statements by four different staff members, and a brief wrap-up by me, detailing three specific action steps they can take (become a follower of Jesus, find a way to serve, or join an online community Bible study).
If you'd like to see this video, email me and I'll send you a direct link, so as not to skew our metrics on the page where it's housed.
I'll talk more about Virtual Starting Point and what we're learning in the weeks to come.
---