Farmers vs. Mechanics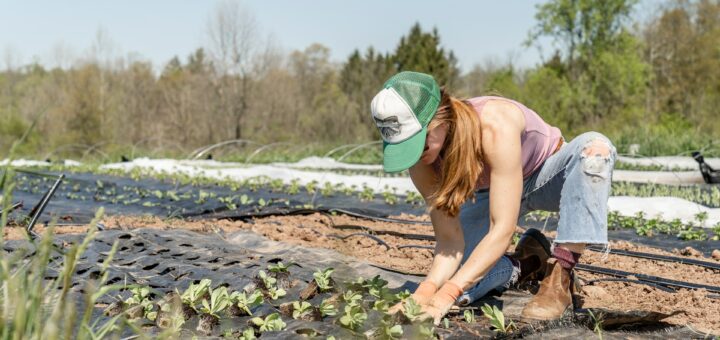 Guest post by Anna Murphy and Clayton Greene
---
Farmers and Mechanics are both hard working professionals. In both roles, much effort and skill is needed. But what is primarily different in the work life of the two is what they are working on and how that changes their day to day.
Mechanics fix things.
Farmers tend them.
Mechanics work on complicated systems. Something is broken or it is not. Once the problem is identified, the part is ordered or installed. And boom. Done. Turn the keys over to the owner and the car might not come back to the shop for quite some time. Or ever.
Farmers work in organic material. They may not always know exactly what the day will look like, but you can bet that every day they are out there working. They are continually making adjustments because of weather, pests, or other unforeseen circumstances. They can work, and tweak, and toil, and in the end, the ground may yield nothing. There's not one easy fix for a farmer. It's continual work over time spent listening and understanding what's happening in their fields.
Most of the time, church leaders need to be farmers.
We work with organic material. And no one knows what each day will look like. Family dynamics, emotions, opinions, politics, and even pandemics influence ministry and force us to continually make adjustments. We must listen and understand what our people need and lead them towards the fruit God promises. But sometimes, even with all our hard work, the ground may not yield anything. There is not one easy fix for a farmer. Nor is there one for a church leader.
We plant. We water. But God must give the growth.
So what's the point? How do we as leaders within Christ's church view ourselves more as farmers and less as mechanics?
We begin by breaking ourselves from the expectation that everything is fixable. Our teams may have great ideas, but we won't fix everything in one magic stroke. This mindset sets us up for continual disappointment. Our church is not a broken car, it's a complex organism filled with sinful people.
The work of the church takes time, toil, and tending.
Sure, sometimes we need a new tool. Sometimes the tractor has to be repaired. But we can't become a mechanic when we are called to be a farmer.
---
Anna Murphy is the Director of Organizational Alignment at The Summit Church, keeping our systems and strategies in check across 12 campuses and countless ministries.
Clayton Greene is the Director of Summit Collaborative, a family of churches that equips leaders to plant, grow, and multiply balanced, gospel-centered churches.
---