New King Church (South Burlington, Vermont)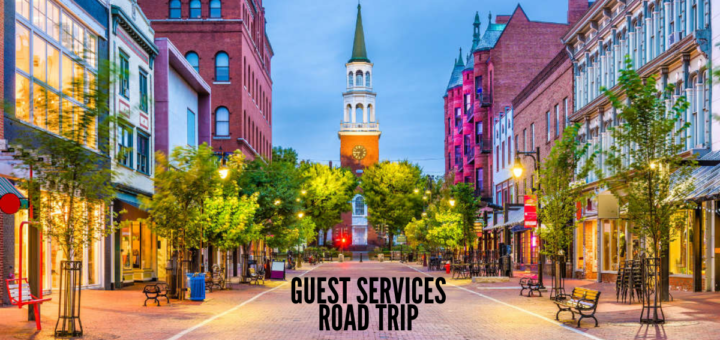 Each month, we revisit a series of posts called Guest Services Road Trip. We'll travel the country from the comforts of our couches, interviewing leaders who are in the trenches of ministry. Do you have an idea for GSRT destination? Have a leader I need to talk to? Want the inside scoop on churches that seem to be doing this hospitality thing really well? Let's talk.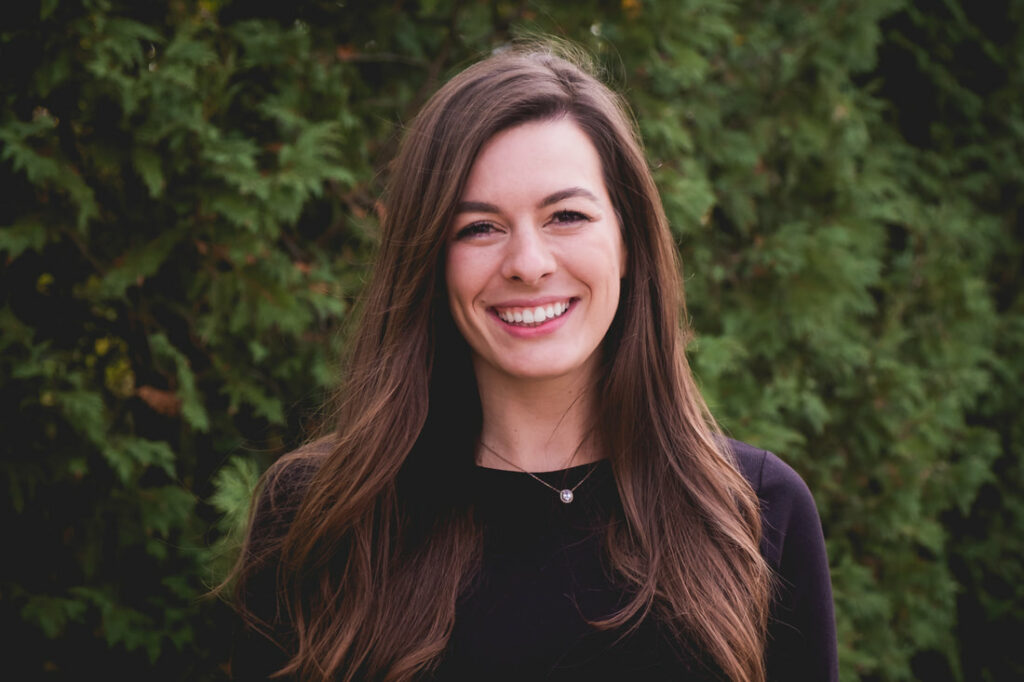 Celestyn Carson is the Hospitality Director at New King Church in South Burlington, Vermont. NKC publicly launched in February 2018, and is a part of Send Network. Their goal is to help people find and follow Jesus. NKC currently sees an average weekend attendance of 110-120 people (160 pre-COVID).
Celestyn has been a part of the church since June 2019. Follow her on Instagram or get in touch with her via email.
What are the top three books you've read on the topic of guest services and/or volunteer culture?
The Lifegiving Home (Sally and Sarah Clarkson), Letters to the Church (Francis Chan), Spiritual Disciplines for the Christian Life (Donald Whitney)
What does your training process look like for your Hospitality Team volunteers?
Like many churches, our training has been a little rocky due to COVID. We started quarterly trainings, got two behind us, and then everything shut down.
However, we will soon be starting those again for the Hospitality Team. I have a basic training that I share to onboard any new volunteer, and then the quarterly meetings are designed to refocus our team on our mission and vision. We want to make New King Church the happiest and most welcoming place in Vermont!
How is your Hospitality Team structured?
As the Hospitality Director, I oversee a Hospitality Coordinator. Currently, we alternate every Sunday on who leads the team. However, our focus in this season is to build up Team Leaders. We want them to effectively lead the team on Sundays in our place so that we can continue to train up more leaders in the church.
Talk about your assimilation process. What specific steps do you have to move someone from first-time guest to follower of Jesus?
We find that most assimilation doesn't happen as much in our building as it does in the homes of our members. That's why the training we offer challenges volunteers to take that hospitality with them Monday through Saturday. Many of our volunteers invite people over to their homes for dinner. When people come into their homes, that's when their walls come down. Inviting strangers cultivates an immediate connection and establishes trust.
We also push hard to get people involved in our Community Groups, which is where most of our growth happens. When someone is in a Community Group for a few months, they really start to see the importance of not just gaining knowledge about the Bible, but giving their whole lives to Jesus. Their spiritual walk increases, and they're ready to give back to others.
Is hospitality a "silo ministry" in your church? In other words, does your discipleship team, kids team, worship team, mission team, etc. view it as an essential part of "their" mission?
We are working on this with our overall leadership team. Vermont is one of the most unchurched states in the country (closely tied with New Hampshire and Massachusetts as the most unchurched states). We recently had a Vision Sunday to explain why we do what we do and the importance of not being a "consumer" within the church. After the service, we had an amazing turnout of people stepping up to give their time back to God and be a part of the serve teams within the church. It's definitely a work in progress, but God is moving in mighty ways throughout our church community.
What is one of your best practices / ministry hacks that you're especially happy with?
Instead of saying "we need volunteers," we say "looking for those that would like to serve." It sounds more inviting and more people respond. I've also found that going up to people and having a conversation about getting involved in the church is more effective than standing up on stage and announcing that we're looking for people to serve on the team. 
What is a challenge you're currently facing on your Hospitality Team?
Vermont really shut down in March 2020, which decreased our weekly attendance and the number of volunteers on the Hospitality Team. Our focus now is rebuilding the team back stronger and for it to be centered around Matthew 22:36-39. Those verses are why we do the things that we do. The most loving thing we can do for others is to love God more than we love them. For if we love God most, we will love others best. 
As we rebuild, we want to ensure our foundation is built on the greatest commandment. The New Testament makes it clear that the Church is supposed to be known for its love. Jesus says in John 13:34-35, "A new commandment I give to you, that you love one another: just as I have loved you, you also are to love one another. By this all people will know that you are my disciples, if you have love for one another."
So our goal is to not just do hospitality "well" on Sunday mornings, but every day of the week in our community so that others may find and follow Jesus.
What is an idea you'd like to experiment with or implement over the next six months?
The majority of our church is actively involved in Community Groups that meet throughout the week. An experiment that I would love to implement is having each Community Group serve together on the Hospitality Team every quarter.
I think that this would be beneficial for many reasons. Primarily, it would allow those not actively serving to see the joy and benefits from serving in the church. Secondarily, when the strength of our relationships increase (and that naturally happens when people serve together), that strength shines through to those entering the church.
---
---
Disclaimer: FTC watchdogs want me to tell you that if you order a resource from a link on this page, I may receive a small affiliate commission from Amazon. If that bugs you, feel free to bypass my link and buy from a vendor of your choice. But still: buy it. I only promote items that have benefitted me and that I believe will benefit you.