LifeHouse Church (Middletown, Delaware)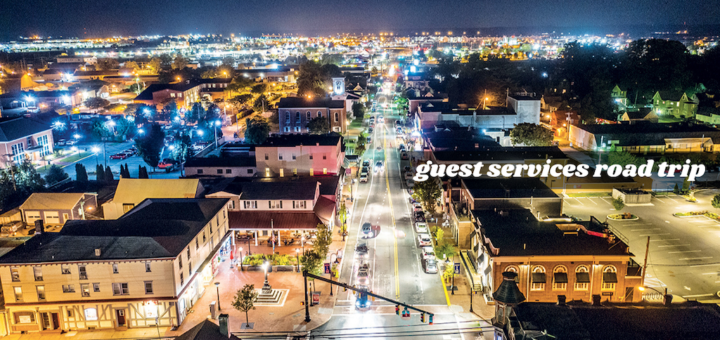 Each month, we revisit a series of posts called Guest Services Road Trip. We'll travel the country from the comforts of our couches, interviewing leaders who are in the trenches of ministry. Do you have an idea for GSRT destination? Have a leader I need to talk to? Want the inside scoop on churches that seem to be doing this hospitality thing really well? Let's talk.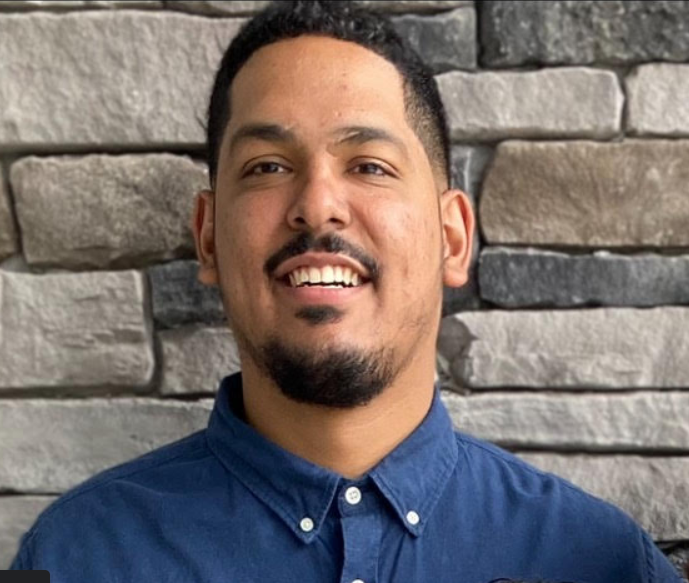 Manny Figueroa is the Connections Director at LifeHouse Church in Middletown, Delaware. LifeHouse launched in 2012 in Lead Pastor Mark Lashey's living room. They opened their first facility in August 2020, and run 850 people each weekend across two services.
LifeHouse is a gospel-centered, Bible-preaching, Jesus-loving congregation. Local outreach and global missions are a part of their DNA.
Manny has been a part of LifeHouse for four years, serving in various volunteer roles. In February 2021 he was brought on staff as the church's first Connections Director. Get in touch with Manny via email.
What does your training process look like for your guest services volunteers?
When a potential volunteer indicates interest, I immediately have them join me to observe what our First Impressions Team actually does. By the following weekend, we've put them into a role where they are serving others. I'm currently building out a training manual for our Connections volunteers as well as all of our volunteers.
We have a weekly Sunday morning huddle where we cover the elements of the morning, go over the different parts of the service and special events on campus, and then pray together.
How is your First Impressions Team structured?
For us, "First Impressions" covers all areas of hospitality within the church: parking to seating. We also have a core team called the Connections Team. Made up of eight people, their goal is to identify brand new people and give them step-by-step directions and personal guidance on their first visit.
Overall, our church would be considered hospitable. Being guest-friendly is just a part of who we are. Most people at LifeHouse are friendly to those who are new. Our Connections Team is simply in place to make sure that no one falls through the cracks.
One unique aspect of our team is that it's more than 50% college students. This both adds an energy to the rest of the volunteers, but also represents our church to new guests. When a younger guest arrives for the first time, they see a team that represents our community, no matter where they come from. It helps them know there's a place for them here.
Talk about your assimilation process. What specific steps do you have to move someone from first-time guest to follower of Jesus?
We want people to know they're not only welcomed but wanted. Our Connections Team is outfitted in green shirts each weekend, which helps people identify them and talk to them. We have an area in our auditorium that's reserved for First-Time Guests, which makes it easier for our lead pastor and staff to approach them, because they know who's new.
Overall, I'm working on building out our assimilation process, which moves people from attendees to partners. It's just gone from a one week to a three week process.
What is one of your best practices / ministry hacks that you're especially happy with?
Just five months into my role, I'm already backing off as the main guy. I recognize that there are others on my team who have key leadership gifts, and I want to equip them to lead. There are some specific people who feel a calling to ministry, and it's a joy to hand things over to them to run on Sunday, which frees me up to lead in other areas.
What is a challenge you're currently facing on your team?
We've been in our new facility since August of 2020, and the building is a blessing. However, the lobby has become a place where large groups of people just stop to congregate. The large crowd makes it harder to identify new people. We constantly find ourselves busting up huddles in order to clear paths from the front door to the auditorium.
What has been one of the biggest mistakes you've made in leading your team and/or implementing a guest services culture?
Asking someone if they are new, only to find out they've been around since the beginning! It can create an awkward moment all around. I've changed my language to ask, "How long have you been coming to LifeHouse?" That makes it possible for them to tell me one week or one decade, and saves both of us some embarrassment.
How do you define success on a weekend…either personally or professionally?
I usually answer that question on Monday. As I go through our connect cards, I compare those cards filled out in our kids area with those filled out in our Connections area. If I see a family who slipped past us, that's a loss. But when I discover we reached everyone we possibly could…that's a successful weekend.
What is an idea you'd like to experiment with or implement over the next six months?
I have three:
We're expanding some seating areas in our lobby to make it easier for first-time families to check in. Rather than standing in line to register, they're able to relax and allow their kids to play while a volunteer comes to them.
I want to invest in headsets and radios for our Connections Team, so they will be able to quickly communicate across campus.
I'm creating a digital connect card, accessible via QR codes and iPads, so that people can immediately get into our database (we use Church Community Builder) and workflows.
---
---
Disclaimer: FTC watchdogs want me to tell you that if you order a resource from a link on this page, I may receive a small affiliate commission from Amazon. If that bugs you, feel free to bypass my link and buy from a vendor of your choice. But still: buy it. I only promote items that have benefitted me and that I believe will benefit you.