Virtual Elevators, Fake Planks, and Real Faith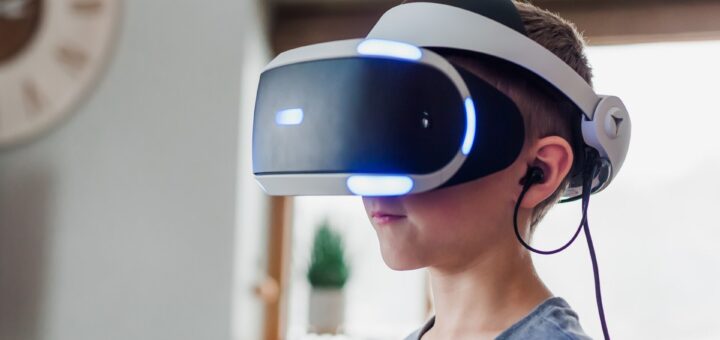 A few weeks ago I strapped on a virtual-reality headset for the first time, in an effort to prove that you can teach an old dog new ways of wasting an afternoon.
The very first virtual activity was an elevator ride to the top of an incredibly tall skyscraper. The doors swung open, and the only thing between me and a sure plummet to my death was a 2′ x 4′ plank of wood.
(You can see a trailer for this game here if you'd like to get an idea of what I'm talking about, and while I'll warn you there are a couple of bleeped-out words, I will also freely confess that until those virtual doors slide open and you're eye-level with a hot air balloon, who among us knows what bleeped out words will bubble up in our own hearts?)
It's important for me to note here that the wood was both virtual and real. An actual plank of wood sat on the floor beneath my feet, but in VR world it looked like the plank was suspended a thousand feet in the air.
And dear reader, you would think that I knew the elevator was a lie, the plummet to my death was a farce, and if I stepped off the virtual plank it would mean a sudden drop of an inch.
And I did. I knew it.
But I didn't know it.
You know?
Because what my head knew didn't necessarily make its way to my feet. My knees wobbled. My stomach flipped. My legs locked. And even when one of my smart aleck sons grabbed my elbow and tried to lead me down the fake plank (while another smart aleck son filmed the whole interaction), I couldn't take more than a step without retreating back to the safety of the fake elevator.
In that moment, a virtual reality was my reality.
(I may regret this, but in the spirit of the illustration, here's the video…)
I've replayed that heart-stopping moment several times over the last several weeks. And the question that I keep asking myself is "Why?"
Why couldn't I convince myself that I was safe?
Why couldn't I know my feet were secure?
Why couldn't I separate my internal fears from external reality?
And when I move from a virtual walk to a spiritual one, the questions remain much the same:
Why do I doubt God's love for me and his mercy towards me?
Why do I turn away from him and towards lesser gods who have no love or mercy towards me?
Why do I know in my head that what he says about me is true, but can't get that message to make its way to the rest of me?
Our reality…our true, undoubtable, irrevocable reality…is one that we can't often see. It doesn't often feel real. And our virtual world…the one with 4k sights and surround sound…is one that, because we can see, feels real and feels like we can trust in. And so we often retreat to our fake elevator, grab on to fake rails, and try to lean our back against fake walls so that we can have a sense of fake safety.
But God.
But God is as sure as the real floor beneath our feet, assuring us that we can take a step, and as we do, we're held by him.
This God—his way is perfect; the word of the LORD proves true; he is a shield for all those who take refuge in him. For who is God, but the LORD? And who is a rock, except our God?—the God who equipped me with strength and made my way blameless. He made my feet like the feet of a deer and set me secure on the heights. He trains my hands for war, so that my arms can bend a bow of bronze. You have given me the shield of your salvation, and your right hand supported me, and your gentleness made me great. You gave a wide place for my steps under me, and my feet did not slip. (Psalm 18:31-36, ESV)
---