The Easy Way Out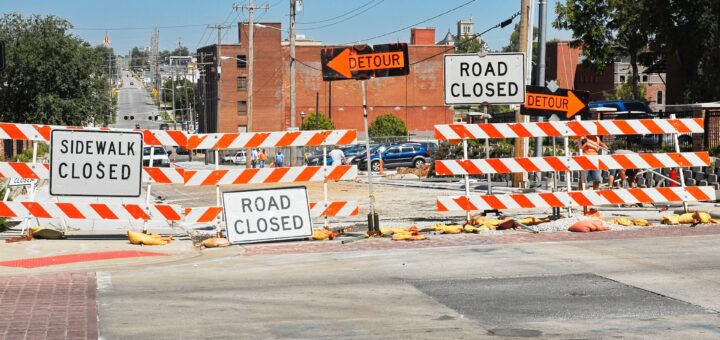 Not too long ago, I was on my way to the grocery store when I came up on a line of cars and a road crew. Apparently a large-ish tree had fallen across two lanes of traffic, and that hard-working crew was clearing the path for us all.
The only problem was that our particular line of southbound cars didn't know that, and we'd already passed our one opportunity to detour around the area. So an exasperated city worker had to walk over to a clump of exasperated drivers and point us back where we came from. We all had to do the awkward 97 point u-turn, 'scuse-me-pardon-me our way past the drivers behind us, and find our own route around the work zone.
But what caught my attention was what I saw on the other end of the work zone: big orange detour signs and arrows and flashing lights to make sure that the traffic from the other direction knew what to do.
The northbound drivers had it easy. Us southbound folks? Not so much.
My point here is not to shame a bunch of guys who were working on a rainy Saturday and who are more handy with chainsaws than I'll ever think about being (I almost rolled down my window and gave them a high-four). My point is not to question their inventory of big orange detour signs and arrows and flashing lights.
No, the point is that the lack of those things on my end actually made the road crew's job harder. They had to have individual conversations with dozens of drivers. They had to direct us all to awkward u-turns and send us packin'.
Is putting up signage on both ends an extra step? Yessir it is. But it's actually the easy way out.
Proactivity is a kindness to our volunteers and our guests. Thinking through its before they think through it makes our roles easier, not harder.
---