Connections Confab: The Return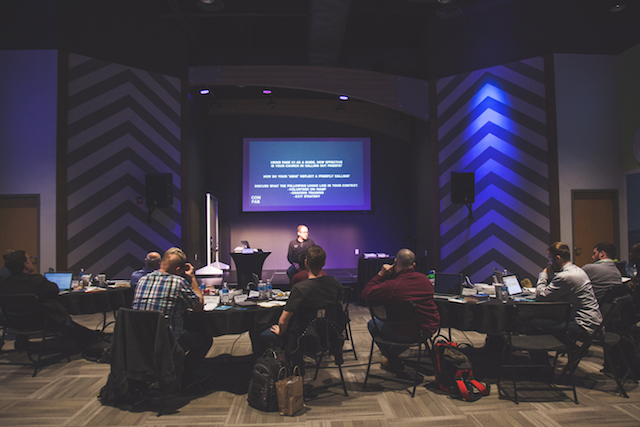 It's hard to believe that in a couple of weeks we'll be hosting the last of four spring gatherings called "Connections Confab." We launched in February with fourteen leaders from twelve churches in NC, VA, and TX. We've come together largely as strangers, and are wrapping up as friends. We've discussed the highs and lows of Connections ministry: no topic in the realm of guest service, volunteer strategies, covenant membership, or leadership development has fallen by the wayside.
When each meeting ends, I'm humbled at the caliber of leaders that God has assembled. I've learned much, had my mindsets challenged and my assumptions provoked, and if no one else has reaped any benefits, I think I may have reaped enough for the entire group. It's been a great group of leaders, and I'm thankful for them.
Here's what some the almost-alumni of Confab have had to say:
There are things that I have learned…that brought me back to the excitement and passion I had for ministry when I first began several years ago. – Derek Arnold, Connections Minister, First Baptist Church, Jacksonville, NC

…so inspiring and encouraging. I've learned so much and have had such an amazing time taking back what I've learned to our church. – Destiny Stamps, Volunteer Coordinator, Covenant Love Church, Fayetteville, NC

…an incredible and worthwhile investment into me personally as a ministry staff member. – Eric Clark, Assimilation Minister, Stonegate Fellowship, Midland, TX

I would recommend Confab to anyone willing to take the next step in what God is calling him or her to do. – Brian King, Director of First Impressions, Calvary Baptist Church, Winston-Salem, NC

Confab helped me connect the whys and hows of ministry to the importance of getting people connected to the church in order for them to know Jesus more. – Josh Benfield, Associate Pastor of Formation, Waypoint Church, Durham, NC
I'm excited to announce that Confab is coming back. This fall the Summit will host a brand new batch of leaders for four on-site meetings. If you're a Connections staffer, a volunteer coordinator, a guest service director, an executive pastor, a lead pastor, or just about anything else in church world, Confab might be for you. You'll get targeted coaching, immediately-applicable training, and more resources than you can shake a stick at.
For dates and all the details, check out the Confab overview doc.
If you're ready to toss your hat into the ring, apply here. All applications are due by June 30. 
(photo: Lindsey Wachter)