Thursday Three For All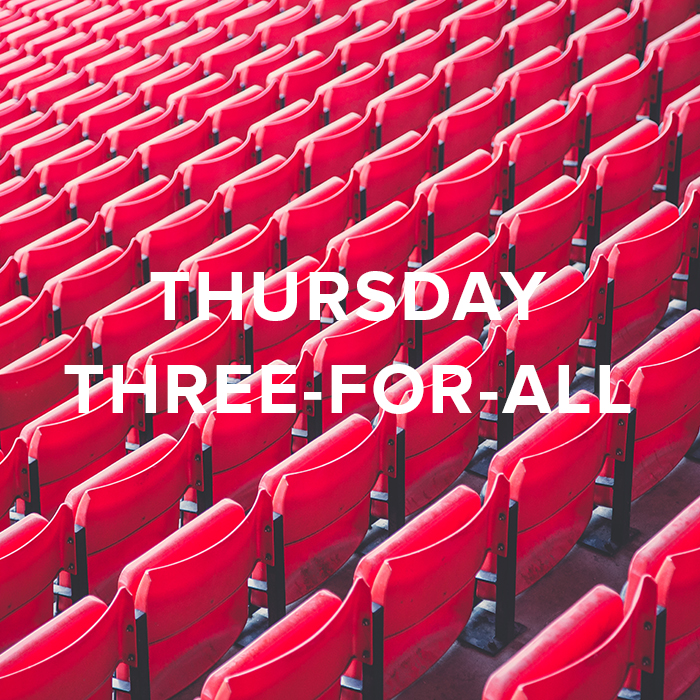 It's Thursday, kiddies: the day when I roll out a few things I've been reading over the past week. Three of 'em, to be exact. Enjoy. (Remember: click on the big bold print to read the entire article.)
(via @artrainer) I wish I'd read this article when I was 20. Shoot, I kind of need to go back and read it now.
Ignore generational differences. Instead, learn about those of older generations. Learn what motivates them. Learn how their views differ from your views. There are several good books and other resources out there that help explain the differences in generations. Learning about generational differences will help you become a better leader both now and later.
(via @upyourservice) (I'll bet you've never read the following sentence before, ever.) Replace "local spa" with "church" and "masseur" with "volunteer." How are you measuring up at helping a guest feel like you've thought about their arrival?
What differentiates you from your competitors? How can you stand out from the crowd?

Look hard into what your organization provides: your products and services, your delivery systems, your employee's attitudes and the way you build relationships with customers. But what truly differentiates your organization from the rest?
(via @laughingsquid) Admit it: you love this stuff as much as I do, because you're psychotic.
photo credit: Jason Mathis