2017 Connections Confab: Apply Now!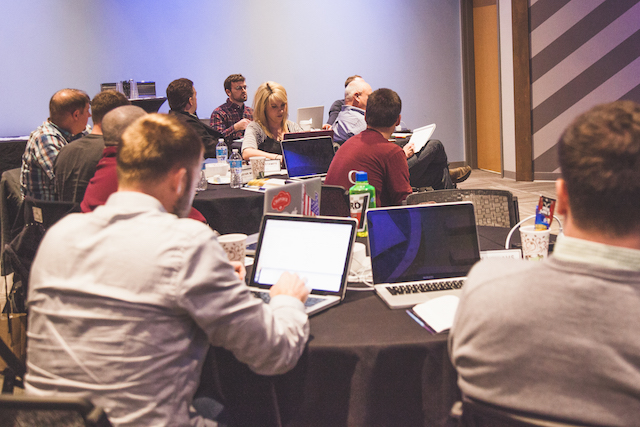 2016 is winding down, campers. All of your Thanksgiving gravy has officially congealed in your circulatory system, and some of you are in the process of trying to flush it out with peppermint mocha and egg nog.
But before you toss back your Buddy the Elf-inspired concoction, it's time to start thinking about 2017.
Next spring, we're bringing back the Connections Confab. It'll be our third iteration of an event that's part coaching group, part collegial network, part learning lab, part round-table consultation. Leaders from North Carolina, South Carolina, Virginia, Texas, and Florida have joined us in the past to discuss the highs and lows of Connections ministry: no topic in the realm of guest service, volunteer strategies, covenant membership, or leadership development has fallen by the wayside.
Here's what some of them have had to say:
…so inspiring and encouraging. Definitely a great thing to invest in for yourself or church team! – Destiny Beard, Volunteer Coordinator, Covenant Love Church, Fayetteville, NC

…an incredible and worthwhile investment into me personally as a ministry staff member. – Eric Clark, Assimilation Minister, Stonegate Fellowship, Midland, TX

…a tremendously valuable opportunity to network with other forward-thinking churches who desire to see more people come to faith in Jesus. – Andrew Stubbs, Executive Pastor, North Rock Hill Church, Rock Hill, SC

Confab helped me connect the whys and hows of ministry to the importance of getting people connected to the church in order for them to know Jesus more. – Josh Benfield, Associate Pastor of Formation, Waypoint Church, Durham, NC
Beginning in February, the Summit will host a brand new batch of leaders for four on-site meetings. If you're a Connections staffer, a volunteer coordinator, a guest service director, an executive pastor, a lead pastor, or just about anything else in church world, Confab might be for you. You'll get targeted coaching, immediately-applicable training, and more resources than you can shake a stick at.
For dates and all the details, check out the Confab overview doc.
If you're ready to toss your hat into the ring, apply here. All applications are due by January 5. 
(photo: Lindsey Wachter)