Thursday Three For All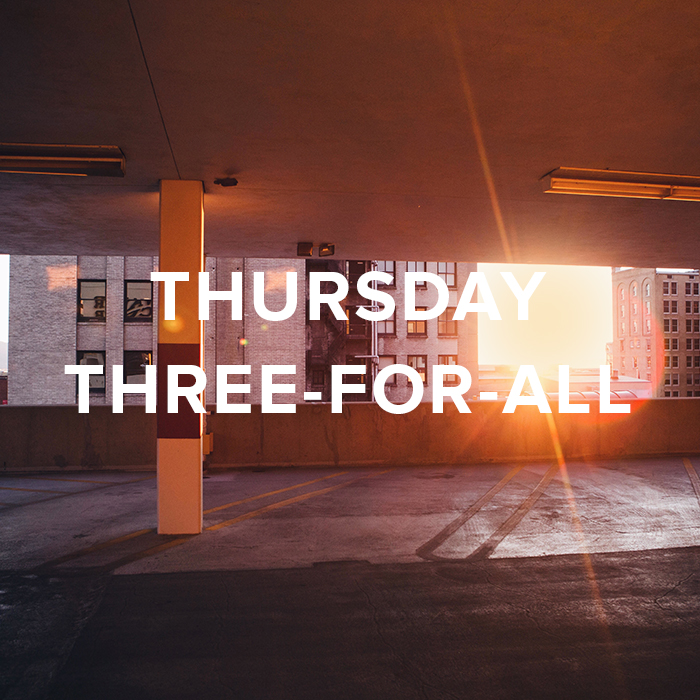 It's Thursday, kiddies: the day when I roll out a few things I've been reading over the past week. Three of 'em, to be exact. Enjoy. (Remember: click on the big bold print to read the entire article.)
(via @sarahgshort) Full disclosure: this post was written by one of Summit's own. And the Short family are some of the greatest folks on the globe. But Sarah nails this. If you're suspicious of large culture (as I sometimes still am, speaking as a large church staff member), read this.
You HAVE to serve in some capacity within the church. You can't come in, sit down, be entertained by the band, get pumped up with a God pep-talk for the week ahead, and leave. If you don't serve inside your church, you are not only missing out on being known by the people you regularly serve with, but you are depriving the rest of the church of your specific, God-given gifts and talents.
(via @nytimes) Russ Moore says that adoption is spiritual warfare. As an adoptive dad, I wholeheartedly agree. And after watching many friends try (sometimes unsuccessfully) to navigate the international adoption scene, I'm even more convinced of that truth.
The latest figure is the lowest since 1981, when there were 4,868 overseas adoptions. Reasons for the decline are varied. Some countries are promoting domestic adoptions over foreign ones; several have suspended the process because of corruption. Still others have imposed stringent restrictions after cases of child transfers and abandonment.
(via @premiumfunny) This is why we can't have nice things.
photo credit: Jason Mathis