Beware the Bare Minimum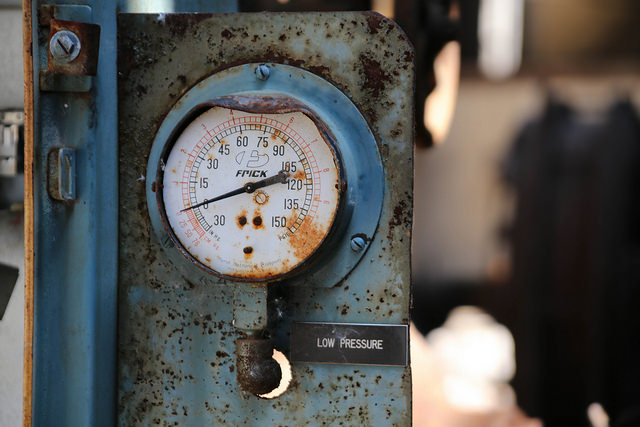 If you've ever had the sublime privilege of parenting a middle schooler – any child, really – you're familiar with the following scenario.
[4:30 PM, as they walk through the door from school]
Parent: "Got any homework tonight, bud?"
Kid: "Uh. A little."
[10:30 PM, as they bolt downstairs a half hour after they were supposed to be asleep]
Kid: "OH GEEZ I FORGOT TO TELL YOU THAT I'M SUPPOSED TO CREATE A DIORAMA OF ANCIENT EGYPT COMPLETE WITH A TOMB FULL OF GAUZE-WRAPPED MUMMIES AND ALSO I HAVE A PRESENTATION IN SPEECH CLASS SO I NEED TO WEAR A TIE AND DRESS PANTS THAT I DO NOT CURRENTLY OWN AND ALSO ONE MORE THING I SIGNED YOU UP TO MAKE INDIVIDUALLY MONOGRAMMED CUPCAKES WITH FRESH STRAWBERRY FILLING FOR THE ENTIRE SIXTH GRADE BUT HERE'S THE PROBLEM I DON'T KNOW ANYBODY'S MIDDLE NAMES SO YOU'RE GOING TO HAVE TO CALL ALL OF THEIR PARENTS TO GET THE RIGHT INITIALS HEY WAIT WHY ARE YOU CRYING?"
This may or may not have happened in our house a time or twenty. We ask a question. We get an answer. And then later we realize that we had nowhere near the information – or the strawberry filling – that we needed.
Here's the problem with middle schoolers: they grow up, and some of them start serving as volunteers in the local church. And at some point, a guest at a local church is going to seek out one of those grown up middle schoolers and ask them a question:
Guest: "This is a big place. How do I get involved?"
Grown up middle schooler volunteer: "That's a great question. I think the church has a website with some options, I guess. I don't know the address. Maybe Google it?"
Guests deserve more than the bare minimum when it comes to answering their questions. So how do we go above and beyond? I think there are five ways:
1. We need to pre-map our guest's journey.
Before a guest asks us what their next step should be, we should know what their next step should be. More than that, our volunteers at our first time guest station or welcome center should also know what that map looks like. Nothing is more frustrating to a guest than when they want to get connected, but those in the know don't actually know how they connect.
2. We need to highlight the appropriate next step. 
If a guest asks how to get involved, the right answer probably isn't walking them through your church constitution and by-laws. That document might be important some day down the road, but it's not what they need right now. As you think through their journey, think through where they currently are on the map. And then help them engineer the next thing they need to do.
Guests don't know what they don't know. Imagine this scenario: at your church, you offer weekend programming for elementary students, but not high school students (who have small groups during the week). If a parent walks up to you with a second grader and an eleventh grader and asks, "What do I do with my kids?" you have to think on behalf of both kids. Answering, "The little guy can go to class, but there's not anything for that surly one" is not a complete answer. Rather, you have an opportunity to explain your high school small groups process, explain how they can sign up, and offer to introduce them to the student pastor.
4. We need to master the handoff.
Not all of our answers rise and fall within our own orbits. Sometimes you're going to need to transition the guest to another ministry leader, website, or sign up form. One of our guest services team rules is that we don't point, we take. It works the same way in the digital space as it does the physical. Take them to the website. Help them fill out the form. Email the ministry leader, copying the guest, to make the introduction. Don't leave them on their own to navigate another confusing maze of details.
5. We need to make ourselves available for the journey. 
When it's all said and done, we can't consider ourselves done. We serve our guests the best when we simply ask them, "How else may I serve you?" Give them your contact information. Let them know where you're usually located after each weekend service. Get their information and follow up a few days later. No matter the size of your church, it's going to be overwhelming for a newcomer. Offer them the gift of friendship.
What are other ways we go beyond the bare minimum? Comment below.