Thursday Three For All: One Question, Someday Syndrome, and Elf Interrogation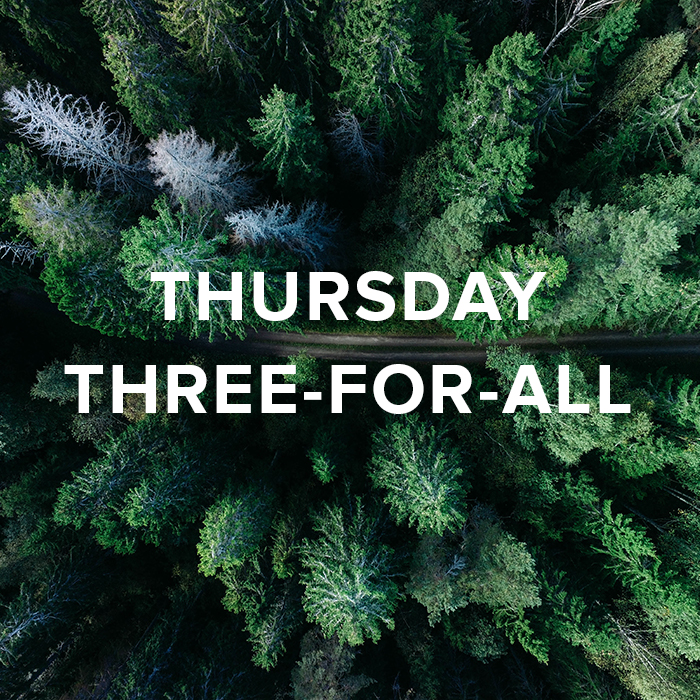 It's Thursday, kiddies: the day when I roll out a few things I've been reading over the past week. Three of 'em, to be exact. Enjoy. (Remember: click on the big bold print to read the entire article.)
(via @_michaelkelley) I find this reset of my mind and heart – every single day – is of utmost importance.
I wake up most mornings with questions. That is, I think, just the process of starting a new day. Most of the time, there is nothing particularly profound about these questions; they're mainly informational in nature:

What happened in the news during the time I was sleeping?
What is the schedule for the day?
What is the weather going to be like?
What's for breakfast?

Again, not very profound. But there is one other questions that is. There is one other question that both you and I should be asking, and then answering, every single morning. That's because this question is going to frame our actions, thoughts, emotions, and decisions all throughout the rest of the day. Here's the question:
(via @rayedwards) My name is Danny, and I have Someday Syndrome. I found this article very helpful.
I realized that I had been suffering from a big, fat case of "Someday Syndrome"—a killer if there ever was one. This insidious mindset allows us to deceive ourselves into believing that "someday" is a valid plan.

"Someday I'll spend more time with the kids."
"Someday we'll start investing."
"Someday I'll get serious about reaching my fitness goals."

Perhaps you find yourself unable to do the things you want to do, and you can't seem to stop doing things you don't want to do. Even St. Paul struggled with this problem. "I don't really understand myself," Paul writes, "for I want to do what is right, but I don't do it. Instead, I do what I hate."
(via @premiumfunny) Every kid's worst nightmare comes to life in four minutes flat.
photo credit: Jason Mathis