5 Marks of a Calm Leader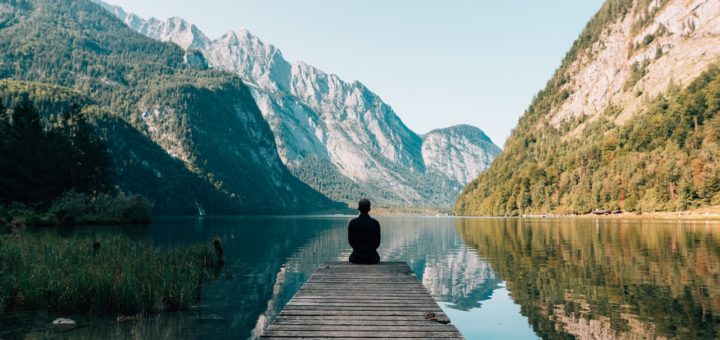 We are not living in the most relaxing of times.
I write this sentence in the middle of a global pandemic, but truth be told, you'll likely be able to apply it at any ol' time you read this in the future. Nearly every leader I talk to is dealing with some level of stress or anxiety: decisions on how to move forward, keeping all of their opinion-holders happy, and trying to lead themself even as they lead others. It's a strange brew that keeps us up at night and makes our collective blood pressures spike.
Last year I was asked to deliver what I then referred to as the "Chill Out Talk" to the team that I serve. I thought it might be time to dust that off and preach it to myself once again. Feel free to listen in.
The five marks of a calm leader:
1. Realize it's bigger than I am.
At what point did you realize that being in charge didn't mean that you were in control? No matter if you are in the secular or sacred world, this is God's work before it is your work. To paraphrase John Piper, God is constantly doing 10,000 things in our lives, and we are aware of about three of them. Therefore, you can trust him to accomplish what he wants, even as you attempt to love your people and lead the plan.
2. Not everything is as big of a deal as I try to make it.
I often have the spiritual gift of overreacting. (YES I DO SHUT UP.) When I stop to recognize that this project isn't the end-all be-all, that this event isn't going to make or break my life, and that this plan isn't infallible (so I should stop acting like it), it gives me the freedom to take my foot off the gas and enjoy the journey, rather than race to the destination.
3. Pursue excellence, but don't idolize it.
If we're honest, we want people to follow our lead because we think we know the best way to do things. And while there is plenty of room for doing things the right way, we have to realize that our 80% may be someone else's 100%. That's okay. Give your people room to grow, to lead, and to learn. When you do, you may recognize that their 100% will soon surpass yours.
4. Everyone is an image bearer.
Those that you're trying to reach. Those that you're trying to keep. Those that you wish would change. Those you wish would lose your number. Every last one of them is an imago dei. They are created by God, loved by God, and being shaped by God. We would do well to view them through that lens.
5. Hold it all with an open hand.
Andy Stanley says that the best leaders lead through influence rather than control. When I demand that my way be followed, stress always follows. How much better to lean into a situation with lots of love, plenty of conversations, and abundant grace. When our plans become our plans, that's a recipe for heartache.
How do you maintain your leadership calm in the midst of chaos?
---