Danny Recommends: Kensington Charging Station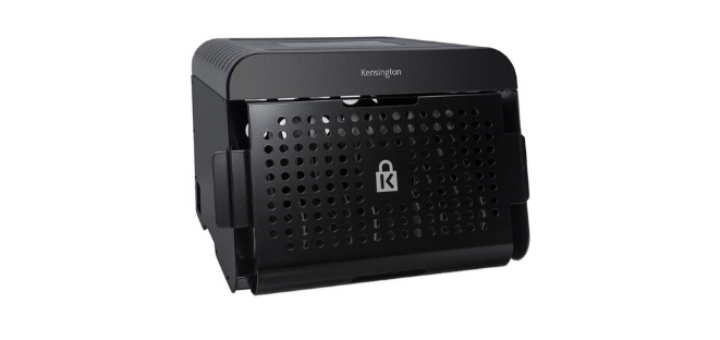 Every so often we dip our toes into a series called Danny Recommends:, posts that tip you off to the stuff that I…you know. The recommendations might be products for use in your ministry, resources that will help you develop leaders around you, or just fun stuff that you need. Want. Whatever. I have a full list of recommended books and such over at the Reading List, but these posts will go into further detail. For other posts in the series, check out the link at the bottom.
---
It's a digital world, y'all. More and more churches are making the leap from scribbling information on the back of tree corpses (gasp!) to capturing data in some sort of iDevice. Whether you use an iPad at your First-Time Guest tent or a laptop at your kids' check-in area, you're going to need a way to juice those things during the week.
Electronics are a huge investment for most of us, so we want them to be protected from drops, spills, and steals. That's why I'm a big fan of the Kensington Universal Lock and Charge Station.
The Kensington is a sturdy little beast that will charge up to 12 gadgets: iPads, iPhones, 14″ or smaller laptops, bluetooth keyboards, you name it. And when I say it will charge up to 12 things, that's because the included surge protector has 12 outlets. I'm sure you could finagle a few more doo-dads in there, just don't tell the EPA. Or the FAA. Or whoever oversees surge protector limits.
The removable door is optional, but for the love of Pete, get the door. I don't understand a secure charging station without a door. Two things here: a lock is sold separately, and the case should still be in a secure room or otherwise fastened down. The only thing worse than having one iPad stolen is having twelve iPads and your fancy new secure iPad charging station stolen. Try explaining that to your grizzled old finance guy who already thinks you bought an iPad to spend more time on the Facebook.
The Kensington also comes with handy little slot dividers that can be adjusted for width. I like these because they allow us to keep iPads and keyboards paired together, making setup for the weekend a little easier.
Want to know more about iPad keyboards and cases? Check out this Danny Recommends post.
---
---
Disclaimer: FTC watchdogs will probably want to know that the vendors listed / linked above did not ask for this endorsement, nor did they provide me with free swag in order to do so. I'm just a really satisfied fan who wants to let you know about helpful things. I only promote items that have benefitted me and that I believe will benefit you. So there.