28 Days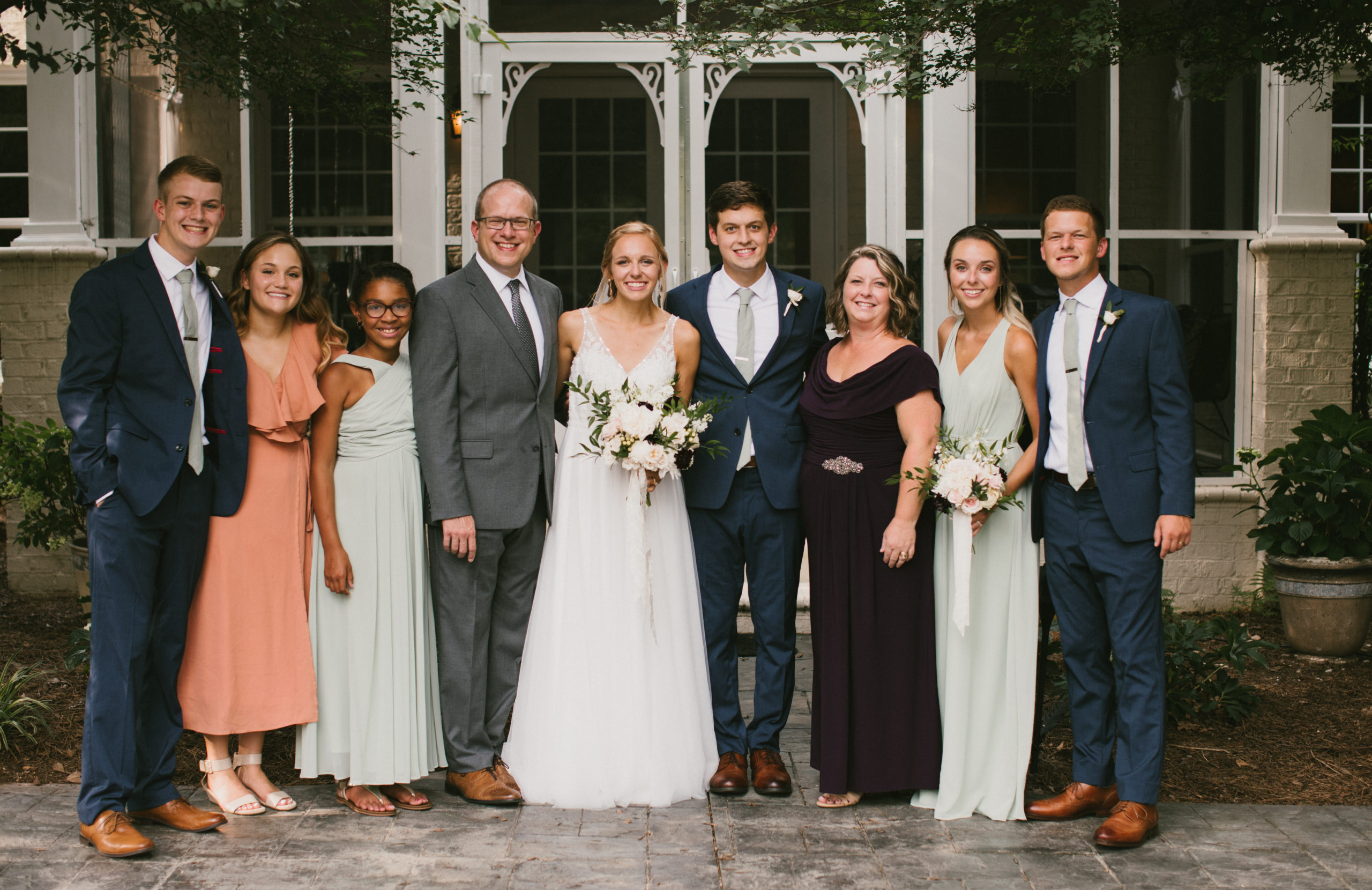 If you've been paying careful attention to this blog and the related social feeds (and why wouldn't you, because nothing else is going on in the world), 2020 has been a banner year for the Franks family.
Our two oldest sons got engaged just before and just after the pandemic began. Our youngest son graduated high school via a drive-through ceremony. Our nine year old turned ten, which is apparently a huge deal to nine year olds and required a full-blown Star Wars party (complete with costumes) for this particular one.
And the things that naturally follow those previously-mentioned engagements? That would be weddings.
This summer, we had a 28-day stretch where we saw the the first half of our kids get married. For many of you who read this corner of the interwebs, you've been down that road before. But for me and my house, this was a brand new thing and a lot of brand new experiences over the course of (give or take) 28 days…
…28 days of new plans and contingency plans and backup plans to our contingency plans, because COVID apparently affects venues and guest lists and even wedding dates and times.
…28 days of full hearts and heartaches and tears of joy (because so many things were wonderful), and tears of sadness (because more than a few things didn't create the dream day our kids hoped for).
…28 days of writing wedding messages and trying to get through wedding messages and getting choked up during wedding messages and then remembering what you meant to say during wedding messages.
…28 days of watching my stunning bride dance with her two handsome sons, sons who now have their own brides to dance with, sons who first called her "Mommy" and sons who are now starting brand new families.
…28 days of watching my boys become men, not because they weren't already, but because there's something about watching the woman you love walk down the aisle that makes you tear up and grow up all in the same moment.
…28 days of officially adding two amazing women into our family, choking a little on the word daughter-in-law because it sounds pretty sterile, and realizing that one of the best parts of having sons is that you get bonus daughters down the road.
…28 days of seeing these women through a brand new lens: no longer as our sons' friends or girlfriends or fiancées, but wives. And getting to laugh with them and cry with them and plan with them and plot with them and rejoice with them and (of course) make fun of our sons with them.
…28 days of seeing three families merge and two new families emerge, of discovering new friendships with incredible parents and brothers and sisters and others, people who are now grafted into family celebrations and holidays and (gasp) birthday parties for the (double gasp) next generation.
…28 days of making my new daughters' collective feet sweat when I throw out phrases like "next generation," because I'm just that kind of person.
Once again, many of you have been down this road before, and it's old news to you. But in the last year as we've observed two romances, two engagements, and two weddings, it's made our two hearts incredibly full. Seeing our sons fall in love, being pleasantly surprised when the feeling was mutual, watching all of the life stages that get crammed into this most fun stage of life…well, the Lord is good.
I've been reminded so many times of a verse that was a favorite growing up: Every good thing given and every perfect gift is from above, coming down from the Father of lights, with whom there is no variation or shifting shadow. (James 1:17, NASB)
And another recent favorite: You are good and do good… (Psalm 119:68, ESV)
So yes, 2020 has been the proverbial dumpster fire in more ways than we can count. But these glimpses of God's grace are sweet reminders that he is more than able to bring good things out of hard times…in 2020, and in 28 days.
Thanks for rejoicing with us today.
---
photo credits to the incredible, incomparable, and oh-so-cool photography teams of Cole Gorman / Paris Silver and Brett Seay / Jenn Hall