Values: The Outro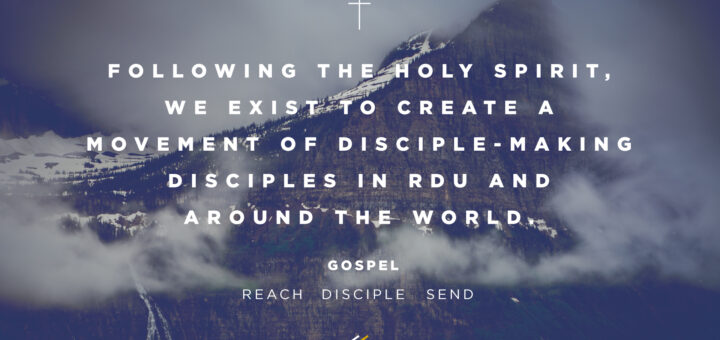 Recently our church rolled out a set of four values that define our mission. These are not new values, just updated ways of expressing the principles that have guided us since our inception in 2002. In this series, we've asked two key questions:
How does an inside-the-walls ministry (like guest services) fit in an outwardly-focused church?
How should a specific ministry check its own identity to make sure it fits the church's overall mission?
As we wrap up this series, there's one final question that must be asked:
So what?
That's the $100,000 question, right? Like most churches and organizations, we've had our share of mission statements, vision statements, and plumb lines that have been obsessively crafted just to gather dust in a file cabinet. If the organization doesn't live the value, then the value isn't worth the paper its printed on.
As I was writing what I thought would be the final post in this series, I came across a quote from my friend Jason Young that tied it all together. And it was too good not to pass along to you:
"

When a value is strong within a church culture, it is no longer about a function, it is about an identity

."
Our staff team started this values-updating project almost two years before they rolled out to the church at large. What we knew from the beginning is that the values had to be more than just statements on paper; they had to be reflective of who we are.
Without going into too much of the sausage-making process, the team that drove this project started by asking a cross section of the staff and congregation, "What's true about us?" Rather than start aspirational and moving to actual, they started with actual measurable, verifiable descriptions of our church, and shaped them into cohesive statements.
That process was akin to shooting an arrow and then drawing the target around where it landed, but I believe it helped us get to a more accurate, honest place than we would have if we'd set our values as pie-in-the-sky, we'll-get-there-someday-if-we-just-try-hard-enough statements. But though they may already be true for many of us, they also give all of us something to reach for.
In other words, these are not just values that are currently true. These are values we want to continue to be true.
And when we hold these values high…when we make them strong within our culture…when we repeat them again and again until we're sick of saying them…that's when our values stop being something we do, and they begin to become who we are.
We want our staff and our congregation and our leaders and our volunteers to be people who reach, who disciple, and who send. We want these habits to be as natural and necessary as breathing. And we want to grow out of a sense of identity, not simply a sense of responsibility.
And to come full-circle to the two questions that started this series, it's not enough for our values to be generally true for our congregation. They must be specifically true for our Guest Services Team:
Our Guest Services Team can't just proclaim the values or assent to the values. They must live the values.
What does this look like in your organization? In your church? Have your values become a part of your identity?
---
See all posts in the series:
---
design credit: Jason Mathis