Mapping Your Ideal Year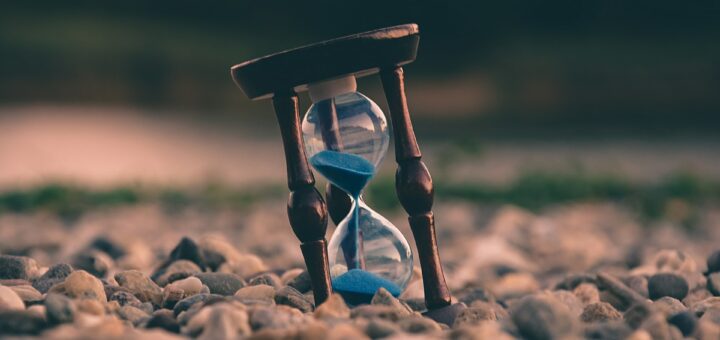 If 2020 has taught us anything, it's that Proverbs 16:9 is true: The heart of man plans his way, but the Lord establishes his steps. A global pandemic wreaked havoc on our calendars just a few weeks into the year.
But that doesn't mean we're exempt from planning. We've talked before about mapping our ideal week. So let's pretend that next year isn't going to be a season of world-wide recovery from COVID. In a normal year, how does our team map out our ideal year? There are a few guideposts we follow:
1. Don't calendar in a silo.
Ministry silos are real, and they can take root in churches of any size. Our staff-wide annual calendar planning actually begins halfway through the previous year, so that all ministries are able to submit their plans to the Executive Team and conflicts can be avoided.
Practically speaking, that means our central Guest Services Team submits a calendar plan, individual campuses submit a calendar plan, and Summit Students, Adult Discipleship, and every other ministry submits a calendar plan. That gives the Executive Team the opportunity to spot redundancies, "too busy" seasons, or overlaps, and gives all ministries a chance to make adjustments.
2. Look outside the walls.
We never want to be that middle school teacher who piles on homework and projects because he believes his is the only class you're taking. We know our people have lives outside the walls, and we shoot ourselves in the collective feet if we don't pay attention to attention-grabbing events.
Example: we are in basketball country. Specifically, we are in the heart of Duke / UNC territory. So yeah, we can plan a Starting Point event when those two teams face off, or we can realize that (a) hardly anyone will show up, and (b) those who do will be sneaking peeks at the score throughout the service.
3. Big rocks first.
One reason staying outside of your silo is important is that it makes you aware of established events you have to plan around. Holidays, staff retreats, discipleship conferences, and student camp are going to suck energy and attention from a chunk of staff and volunteers.
Practically, our Executive Team will often enact "quiet weeks" leading up to a major event…meaning that another major or mid-sized event shouldn't be planned.
Personally, your big rocks should include times of vacation and sabbath, getaways with your spouse, and major events on your family calendar.
From our Central Guest Services Team's perspective, our big rocks would include our monthly plan for campus volunteer training, our monthly meetings with our campus Guest Services directors, our High-Capacity Volunteer Cohort dates, and our external training offerings. All of those go in first so we know what we're working with.
4. Pay attention to rhythms.
This is an ongoing-learning curve that we've slowly gotten better at each year. Simply put: you can't shove all the big stuff together.
Let's take our external training options, for example: our central Guest Services Team has realized that we can easily accommodate Confab in the spring, Workshops in the late summer / early fall, and Weekenders on a quarterly basis through the year.
Because Christmas tends to be a very busy season for us, we typically wrap up any external training by October in order to clear the deck for a November / December sprint.
Similarly, we learned the hard way that our entire staff can more easily host major conferences in the spring. It just fits our rhythm better.
You'll need to figure out what rhythm looks like for you. For us, it took a couple of years of experimentation to find out what fit.
5. Plan with an open hand.
Let's revisit Proverbs 16:9: The heart of man plans his way, but the Lord establishes his steps. We must recognize that all of our planning is wasted if we don't (a) seek the Lord's guidance on those plans, and (b) be willing to change those plans as the Spirit or wisdom dictates.
I'll be the first to admit that I love getting a plan that works and then sticking with it. But as we look ahead to a season of world-wide recovery, we're continuing to pivot and adjust plans to fit a new normal.
How do you map your ideal year?
---