Q&A: How Do You Schedule Writing and Posting?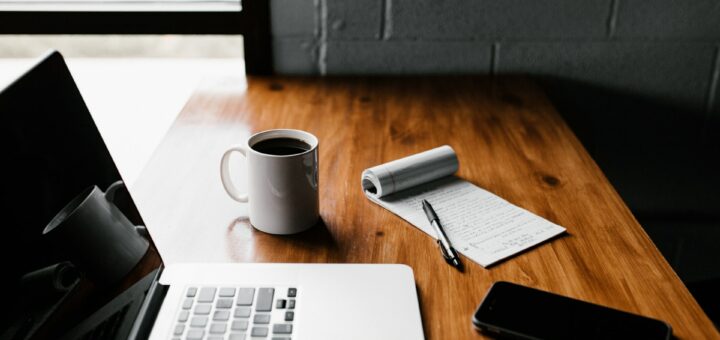 Q:
I provide support to three different teams on our church staff. One new role involves social media posting and updating blogs. What systems and tools do you use to consistently stay up to date on social media?
[Robin Allen, Ministry Assistant, Warren Baptist Church, Augusta, Georgia]
---
A:
(Nerd alert: this answer is going to get deep in the weeds, so if you don't care about the beauty of social media systems, now's your chance to bail out.)
Social media seems to be a necessary evil. If you're going to speak or write, putting the message out on the socials is one way to get it out there. But it can eat up a ton of time if you're not strategic and careful about it.
In my perfect world (which is rarely perfect), this is how I plan the attack:
1. Write daily.
My personal goal is to write something three to four days per week, whether that's a post for this site, an article for another site, or knocking out work on another writing project. My best writing time is early morning before the house gets loud or before people show up at the office. I aim to be at my desk by 6:30 (home) or 7:00 (office) and crank out a few words out over the following 60-90 minutes.
2. Divide categorically.
When it comes to scheduling social media posts, I use up to three different platforms. I'm notoriously cheap, so I will utilize the free version of many things rather than just suck it up and pay for one (stupidly expensive) thing. I divide my social media posts and platforms into current content, archived content, and revolving content:
Hootsuite is my go-to for current blog posts. I publish a new blog post every Tuesday and Thursday. With each post, I pre-schedule three tweets and three Facebook posts: one to each platform at 8 a.m. and 7 p.m. day one, and 9 a.m. the following day. Hootsuite's free version only allows 30 scheduled posts at a time (one blog post means six Twitter / Facebook posts), so that's the big drawback. However, I've never had a limit on "draft posts," so I can backfill those to infinity. (Update: since this post's initial publishing date, I've switched to Buffer, which allows 10 scheduled posts per social media account.)
Social Pilot is what I use for archived posts…that "evergreen" content that gets dusted off and set back out in the social media sunshine. (More on this in #5 below.) These go up twice per day, every day of the week, on each platform (I do tend to take a break or adjust the schedule during the holiday season). Social Pilot's free plan gives me a limit of 30 as well, so that's two posts per day x two platforms = 7.5 days worth of content that I can schedule at a time.
Stackr is a program I don't use often, but when I do it's for rotating posts: think announcements about training, links to blog surveys, promotional content, etc. The limit on that is something like six posts (!), so when I use it, I only put up a couple of things per week.
3. Schedule weekly.
I typically sit down to schedule posts once a week, and spend less than ten minutes doing so. (The slight exception to this is Hootsuite Buffer, where I'll often draft the content right after I've written a post, but that's built into my writing time.)
I can cut and paste a week's worth of links into Social Pilot in just a few minutes, and spend a few more minutes checking the upcoming Hootsuite Buffer feed to make sure everything is on schedule, posts are still coming up on the correct day, etc.
(By the way, a master schedule helps in order to ensure you're not posting things from two platforms at the same time. I keep my posting times the same week after week, and will switch them up only a time or two each year.)
4. Plan regularly.
I'll also take a few minutes per week to survey the landscape of what's coming up on the blog. My goal is to stay 4-6 weeks ahead on my writing schedule (Morgan Freeman's narrator voice: He rarely stays 4-6 weeks ahead on his writing schedule). I have a standard rotation of blog topics per month, and on my master Google Sheet (more in #5 below), I'll sketch out a few ideas / post titles / concepts that might be a good fit for that particular topic. I find that if I can just plant a seed of an idea a few weeks out, the writing process tends to be easier.
Writing that far ahead obviously means that I have to be sensitive to urgent topics that take priority over planned posts (hello, 2020 global pandemic). But also, writing that far ahead gives me much more flexibility to take my time to write.
5. Can constantly.
Think "canning," like canning vegetables. I can make points 2 and 3 happen quickly because I take the time to prep and process once. But then I put it on a shelf where it's easy for me to grab later.
I have a master Google Sheet of all 2,236 blog posts since the blog began back in 2008, as well as a planning map for future posts. The previous posts are coded as "dated" (ie, they don't ever need to be re-tweeted because they were specific to a particular time) or "evergreen" (content that's as relevant today as it was when first posted). Each evergreen post has a simple social media blurb plus a link to the original post. Again, a quick cut-and-paste is all I need to schedule weekly (#3).
That's my process. Do you have your own best practices for social media? Comment below.
---