2020 Year in Review: Books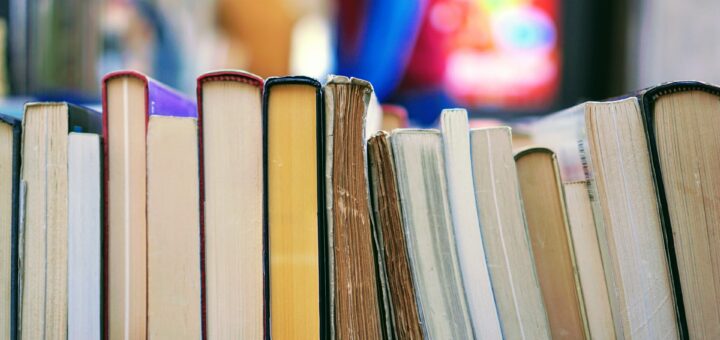 Earlier I shared the top ten most-read posts of 2020. Today it's time for my top ten reads to have their turn.
I've stuck with my minimum :30 per day this year, though I've added a veritable ton of fiction to the list (more on that below). That's not my norm, but a pandemic seemed like a fitting time to add in some fun reads.
Here's my list. See all of them on Amazon, and then check my notes after the jump.
(Zora Neale Hurston) This was one of the more haunting books from my summer reading list as I tried to concentrate on the topic of racial reconciliation.
(David Mathis) If you enjoyed Spiritual Disciplines for the Christian Life, you'll enjoy this fresh take. (Top Ten Quotes)
(Hannah Anderson) Sweet reminders of our place in God's kingdom, and how understanding his majesty makes the difference. (Top Ten Quotes)
(John Owen) I'd never read this classic. Convicting and compelling, Owen's 17th century style forced me to slow and savor.
(John Mark Comer) If you like getting kicked in the head by a friend, this is the book for you. One of my favorite (and most painful) reads of the year.
(Chris Anderson) I didn't expect to like this book as much as I did. It'll help us all become better communicators.
(Ben Sasse) I figured this made for a good election year read. No matter your side of the aisle, you'll appreciate this one.
(Jeff Baham) A simply delightful dive into the history of one of Disney's best attractions.
(Dan Heath) One half of the Heath brothers duo went on a solo journey for this one. It was just what I expected, which was all good things. (Top Ten Quotes)
(Jason Young and Jonathan Malm) My friends Jason and Jonathan delivered up another great work. If you lead vols, you need this. (Top Ten Quotes)
(J.K. Rowling) True confession: I read the first book years ago, and didn't see the appeal. But a couple of my kids took a day trip to Universal's "The Wizarding World" (where I've never been), which led to a conversation about the movies (which I've never seen), which led to a re-try on the books (all but one of which I've never read). This one fiction book is a good representation of my year: let's just go for broke and read everything we can. At the time of this writing I'm halfway through Chamber of Secrets. And you know what? I'm kind of enjoying the series this time around. (Fellow SBCers: please don't judge me, although I know this'll make a Baptista nervosa!)
---
What's on your top ten list from this year? I'm currently shopping for my 2021 list, and I wanna know. Comment below.
---