Q&A: What Do You Do With Your First-Time Guest Surveys?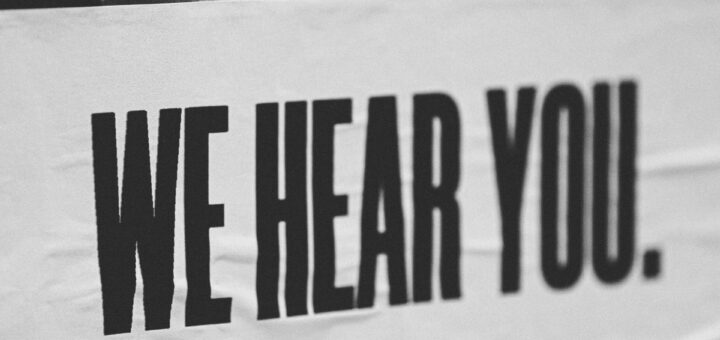 The following question came from a participant in our recent One-Day Workshop.
Q:
When you receive a completed survey from a first-time guest, how much of that feedback is actionable?
---
A:
All of it.
That's a tongue-in-cheek answer, but it's pretty accurate.
(Before we jump in, if you're not familiar with our FTG surveys, you can read more here.)
Every week, a group of staff members receive an email with a list of survey results turned in over the past week. That group includes campus pastors, guest services directors, our executive team, etc. And surveys are identified by campus, so it's easy to drill down on your context and hear specifics from guests.
When I'm reading them, there are three types of things that I look for and use for immediate action:
1. Specific positives
If a guest narrows down a great experience at a campus (or better yet, recalls the name of the volunteer who helped them), I will often highlight that comment and pass it along to the campus guest services director, and – when possible – the volunteer who was named. It's an easy way to encourage the wins that campus team was responsible for. And often our guest services directors will use those specific positives as a part of their weekend volunteer rally. Those things just add to the story repository.
2. Specific (fixable) negatives
On the flip side, if a guest calls out a bad experience, I'll often use that as a jump start for a conversation with the guest services director. I say "fixable," because not all specific negatives can be fixed: "I didn't like the fact that the church meets at a school." (Get in line. We don't either.) "I am used to a more liturgical style of service." (Noted. But that's not our particular style.)
On the other hand, there are non-fixables that we can use to train our teams better: "I am not used to a pastor preaching from a video screen, and prefer him to be live." That's a reminder that we need to coach our volunteers at livestream sites to prep our guests before they walk in.
3. General trends
There are plenty of things that can be chalked up to a weird Sunday. Everyone has an off weekend from time to time. But if you spot the same negatives happening over time, that's not an "off weekend" … that's your weekend. So I read every survey every week, watching for general trends (negative or positive) that might need to be addressed, might signal a new need for training, might reveal some cracks in the foundation.
Have a question you'd like to submit for a future Q&A post? Submit it here.
---