To Call or Not to Call?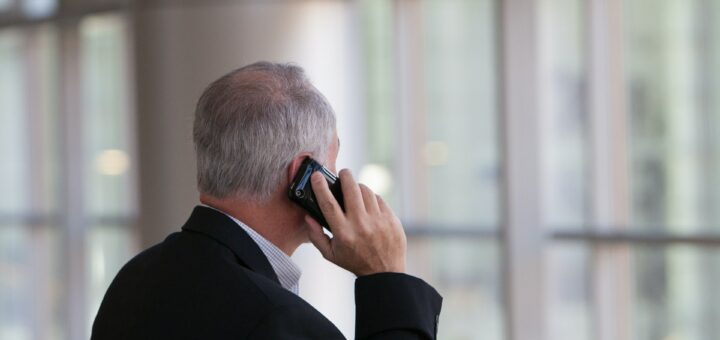 We're ever-so-slowly building a case for the first-time guest follow up process. (You can see the first three parts of this ongoing series here, here, and here.)
Today…is an actual phone call really necessary? And how do I keep that from backfiring?
Here's something that may frighten you: that little rectangle in your pocket will do more than play Wordle or let you go deep in the latest social media beef. It actually makes calls where you can talk to people on the other end. (gasp)
I'm using my sarcasm voice because – as a general rule – I hate to talk on the phone. Sure, catch me in the car while I have a good pair of AirPods, and I'm happy to chat as I drive. But any other time that my phone rings, that person better be telling me that they just left a half gallon of ice cream on the front porch, or I'm going to be somewhat disappointed.
So, here are four questions / comments that I often get about really-for-real phone calls:
1. I don't want random people to have my cell number.
I understand that calling a first-time guest involves risk: you can land on their speed dial as the gateway for all the things at your church, the answer person for all theology questions, or the 2 a.m. crisis line. For some, moving from the office phone to the cell phone feels like we've crossed into personal territory.
Here's my one answer: in 15 years of making first-time guest follow up calls, I can think of maybe two times that this kind of backfired on me. And I say "kind of," because it was more of a temporary inconvenience than an ongoing plot of a Lifetime movie. People either (a) won't save your number or (b) will respect that boundary.
And hey – if it's still a fear, just use *67, turn off your caller ID, or call from your office phone.
2. Can't I text them instead?
On occasion, one of our younger staff will make their way out to my shuffleboard court, remove the tapioca pudding from my hand, lean down into my one good ear, and ask loudly: "EXCUSE ME MR. SENIOR ADULT: DID YOU KNOW THAT OUR GENERATION SENDS WORDS ON OUR TELEPHONE DOO-DADS?"
And I'm certainly open to that. There was no Verizon plan in first century Corinth, but I'm certain Paul's "all things to all people" principle can encompass meeting texters where they are.
But the rules of thumb for texting are the same as a call: identify yourself (name, church, and title), keep it short, and give a defined next step. And certainly I would give the huge warning that the text thread should stay on the topic of their first visit, and should end after that initial conversation.
In fact, a service like Clearstream or Text In Church may be your preferred, safer, more accountable method if the idea of texting gives you a scared face emoji.
3. Isn't there a more efficient way to do this (like a bulk email)?
Yep. And something like bulk email should be a part of your process. But a phone call is where the process moves to personal touch.
I'm all for efficiency, but sometimes efficiency can be a barrier to intimacy. If your first-time guest feels like they were just one of 15 people on the other end of a Mailchimp email, that doesn't spark an "I belong" feeling. But if they get to talk to a real person who can answer their real questions and meet them in real life the following weekend, they're far more likely to stick.
4. I'm afraid I'll annoy people.
I covered this in the first post in this series, but the concern is worth addressing again: 99.9% of your first-time guests will not be annoyed, as long as you're not annoying.
Think about it: they've given you their information (inherently assuming you'll do something with it), your process is designed to be simple, quick, and non-intrusive (my rule of thumb: one call – two if they go to voicemail – and then a follow up personal email), and you're not going to put them on any sort of mailing list unless they ask you to.
Again, I can count on one hand with fingers left over the number of times that the call ended with a FTG who was still annoyed. Of course they were annoyed when they first answered and thought I was selling 'em something, but once they realized this was a call for their good, their good mood took over.
What are your questions, comments, or fears on the follow up process? Drop them below.
---