2022 Summer Reading List: Mine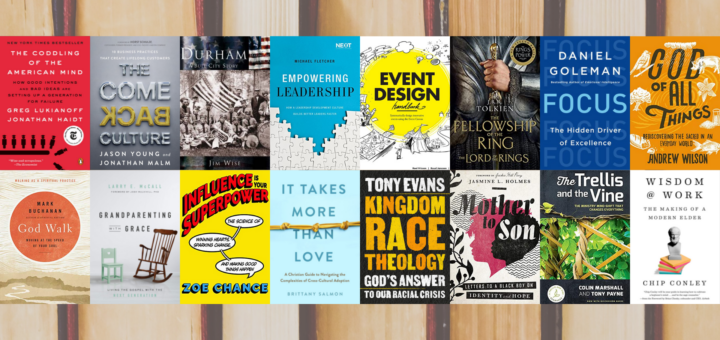 Earlier this week I offered up ten books that I think you should read this summer (Have you ordered 'em yet? You haven't, have you?).
Today, in the interest of full disclosure (and wanting to give you the opportunity to tell you why my list is dumb), here's my list:
The Coddling of the American Mind: How Good Intentions Are Setting Up a Generation for Failure (Greg Lukianoff and Jonathan Haidt)
The Come Back Culture: 10 Business Practices That Create Lifelong Customers (Jason Young and Jonathan Malm) There will be a "Top Ten Quotes" coming on this one soon, as it's pre-ordered and a priority read once it arrives. (updated: here's that TTQ post)
Durham: A Bull City Story (Jim Wise)
Empowering Leadership: How a Leadership Development Culture Builds Better Leaders Faster (Michael Fletcher)
Event Design Handbook: Systematically Design Innovative Events Using the #EventCanvas (Roel Rrissen et al)
The Fellowship of the Ring: Being the First Part of The Lord of the Rings (J.R.R. Tolkien) I have both a confession and a theory: I didn't really enjoy and/or watch all the way through any of "The Lord of the Rings" movies. I just never got into them (please don't fight me, nerds). However, I did read "The Hobbit" and really enjoyed those movies. So this is a bit of reverse-engineering: read and then re-watch.
Focus: The Hidden Driver of Excellence (Daniel Goleman)
God of All Things: Rediscovering the Sacred in an Everyday World (Andrew Wilson)
God Walk: Moving at the Speed of Your Soul (Mark Buchanan)
Grandparenting with Grace: Living the Gospel with the Next Generation (Larry McCall) Yes, I've become that guy in that stage of life already. I will be insufferable.
Influence is Your Superpower: The Science of Winning Hearts, Sparking Change, and Making Good Things Happen (Zoe Chance)
It Takes More than Love: A Christian Guide to Navigating the Complexities of Cross-Cultural Adoption (Brittany Salmon) Brittany is a long-time friend, and I can't wait to dive into this new book.
Kingdom Race Theology: God's Answer to Our Racial Crisis (Tony Evans)
Mother to Son: Letters to a Black Boy on Identity and Hope (Jasmine Holmes)
The Trellis and the Vine: The Ministry Mind-Shift that Changes Everything (Colin Marshall and Tony Payne) I think I'm rather late to the game in reading this, but I remember it being a big talking point when it first came out.
Wisdom at Work: The Making of a Modern Elder (Chip Conley)
What do you have on to your list for the summer? I'd love to know about it. Comment below.
---
The good folks over at the FTC want me to tell you the following: if you order a resource from a link on this page, I may receive a small affiliate commission from Amazon. If that bugs you, feel free to bypass my link and buy from a vendor of your choice. But still: buy it. I only promote items that have benefitted me and that I believe will benefit you.