Help! I'm Starting a Parking Lot from Scratch!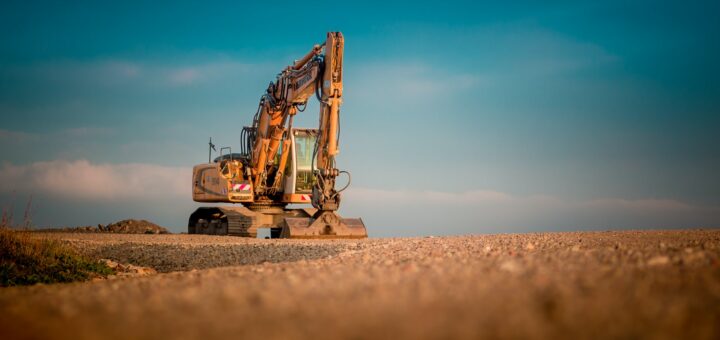 When your church sets out to build a new facility (or expand on an old one) there are a veritable ton of decisions to be made. If you're in the guest services world, you may be asked to speak into the design of various elements so they'll fit your hospitality ethos. In other words, to serve the end user, you have to have a solid starting plan.
I've spoken into a few parking lots over the years, and while I am far from being The Asphalt King of RDU™, I've picked up a few tips to help you navigate the wonderful world of black tar and white stripes.
Here are seven things to think through:
1. Know where your hands are tied.
Your local city codes are going to squash a number of your dreams. That's just the nature of moving dirt around. I am not a contractor or the son of a contractor – and I'm guessing neither are you – but you'll want to have a clear picture of what you have control over and what you don't. Things like planters, number of lighting fixtures, minimum space count vs. your building capacity, and ADA requirements all have to serve as the "big rocks" before you get started. Have your contractor or designer treat you as a student and download all you need to know.
2. "People per car" ratios are your friend.
Here's a fun exercise: this Sunday morning, grab a few people and count every single car on property. Then get a total head count of all people inside the building (auditorium, kids spaces, small groups, etc.). Then do the math: number of people ÷ number of cars = people per car. (516 on campus ÷ 275 cars in lot: 1.87 per car.)
I've seen national averages of anywhere from 1.7 to 2.7. We usually split the difference and plan on two people per car to make it simple. (For some more mathematical takes by people who actually know math, check out Joe LaPaglia or Church Facility Solutions.)
The big point: measuring your people per car ratios over time will give you a great idea of how many parking spaces you'll need. But wait. There's more…
3. Don't plan parking for one service time.
Sure, you may have just one service now, but what happens when you add a second one? All the cars coming in for service #2 need somewhere to go while service #1 is still letting out. If my people per car ratio (#2 above) shows me that I need 500 spaces for one service, I'd want to have at least a 50% buffer for incoming traffic for service #2, volunteers / small group participants who are there for both services, etc. And for you, 50% may be way too small. Study your numbers, kids.
4. Know who you want to go where.
There are six parking zones you should consider for varying demographics. Think about these when you're laying out the site plan. Are your first-time guest spaces close to the location of your first-time guest tent? Will your volunteers park and enter into their own space? Do young families have the option of dropping off at their particular entrance?
By the time you start thinking through the particulars of your lot, the building's "big rocks" are usually in place. Use those to inform your different areas.
5. Maximize concrete to minimize cones.
If the city is going to require planters / islands for natural landscaping, lighting, etc., I like to arrange those (within my power) to help guide traffic flow. If we are using scheduled access parking or setting up certain areas of the lot for certain demographics (#4 above), let the concrete serve as your dividing lines rather than investing in hundreds of safety cones to do the trick. Sure, you'll still need a few, but at that point you're blocking off access to the entrance to a parking section, rather than defining and blocking off an entire parking section.
6. Don't snooze on ingress, egress, and pedestrian traffic vs. vehicle traffic.
I'm a huge fan of "one way in, one way out" of your parking lot. It's easier for volunteers, signage, and ultimately, guests. It's easier to funnel all first-time guests to their own lot and their own tent, and one entrance ensures that you're able to catch many of them. But you need to think through the "one way in / one way out" idea as you consider the roads surrounding your facility, traffic patterns, etc.
And inside your lot, think about what you're asking cars to do vs. what you're asking people do to. For one facility, we mistakenly overlooked the fact that our main exit route for vehicles was intersecting the main pedestrian route for people. And that's a bad situation waiting to happen. We were able to reroute that plan a few weeks after launch, but it's something we always keep in mind going forward.
7. What is your "portable vs. permanent" signage plan?
In a sense, your facility is all about the weekend. But hopefully you're using your facility throughout the week. I'd encourage you to design your monument signs (permanent fixtures) with language that is generic enough to work seven days a week, and utilize portable signage (a-frames, banners, etc.) for "Sunday only" options.
Permanent examples: directions towards the auditorium, offices, or education building will always be helpful, because you'll have people looking for those every time they pull onto property. (Oh…and the cutesy names we apply to buildings – The Foundry, 712, Annex – should carry with it explanation of what that thing is. If 712 is student ministry, let's say so. First-time guests don't know otherwise.)
Portable examples: kids drop off areas, first-time guest parking directions, and extra ADA parking (i.e., you're going beyond mandated numbers because of a higher need with your congregation) may need to be an a-frame you pull out on Sundays only.
If the sermon starts in the parking lot, what story is your lot telling?
---