Q&A: How Can We Get People Out of the Parking Lot More Quickly?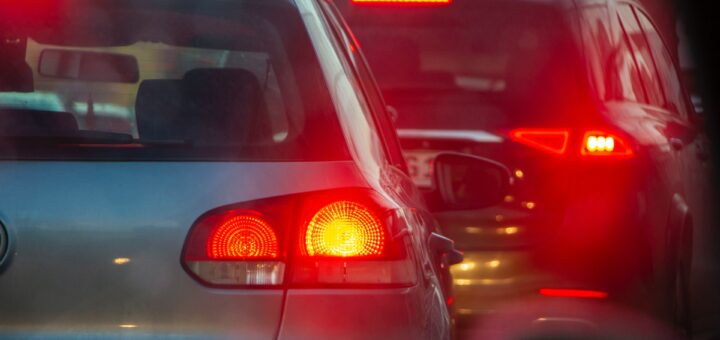 Q:
Are there any stats on a reasonable amount of time that people will tolerate when getting out of a church parking lot on Sundays? We are having some issues and I feel like I need a Chick-fil-A style intervention, if you know what I mean.
[Jenny Klein, First Impressions Director, Generations Church, Southport, North Carolina]
---
A:
Here's why this question is so important: the parking lot exit experience is a major factor in what psychologists call the Peak End Rule. When recapping an experience, our memories tend to go to two things: what was the peak, and how did it end?
Our Guest Services teams can do a fantastic job with welcoming, greeting, and seating people. Our worship teams can escort people straight to the throne room of heaven. Our pastors can preach the proverbial paint off the walls. But if every Sunday is wrapped up with gridlock in the parking lot, it's going to leave a mark.
While I've never seen any hard data on this particular question, I think the answer comes down to two things:
1. The visible / tangible effort your team is making to get people out of the lot
Lots of churches have parking lot volunteers to get people in, but are we expending effort in getting people out? Having volunteers in the lot who are actively directing traffic and helping cars move relatively quickly is a must for full parking lots. Anyone who has ever attended a ballgame, concert, or even the mall recognizes that it takes time to empty a lot. Our attendees get that. But where the church can set themselves apart is by having volunteers helping to clear the lot as quickly as possible (or utilizing off-duty law enforcement to help do so). When your attendees see that effort is being made, it gives them less room for frustration.
This is where it's important to stick to an "attend one, serve one" plan, why a skeleton crew matters, and why your ingress / egress plan needs some TLC. (Also: ask your local law enforcement for tips. If you're being backed up by a stubborn traffic light, they might be willing to override the system during your peak entrance and exit times.)
2. The combustion points along the way
If your lot takes time to empty, there's probably a hiccup in the system somewhere. Are people trying to back out of their spaces, and facing limited sight lines or a constant flow of pedestrians? Are there competing parking lanes where one line of cars is free-flowing, while the other line is waiting for someone to let 'em in? Is there a traffic light that is slowing down turns out onto the road, and gunking up everything?
You can observe some of this from the ground level, and implement strategies to help (i.e., this exit is right turn only, we hold this lane of cars while this other lane of cars empties, etc.). But you can also find quick solutions by flying a drone above your lot. We did this a few years ago with a borrowed drone, and were shocked to see the simple solution that had been right in front of us. One morning of drone work led to a permanent fix in one problem-prone lot.
And by the way, if neither of those suggestions work, maybe it is time for a Chick-fil-A style intervention. The good news is, I hear those folks are free on Sunday.
Want to submit a question for a future Q&A post? Ask it here.
---