Flashback Friday: Deck the Alls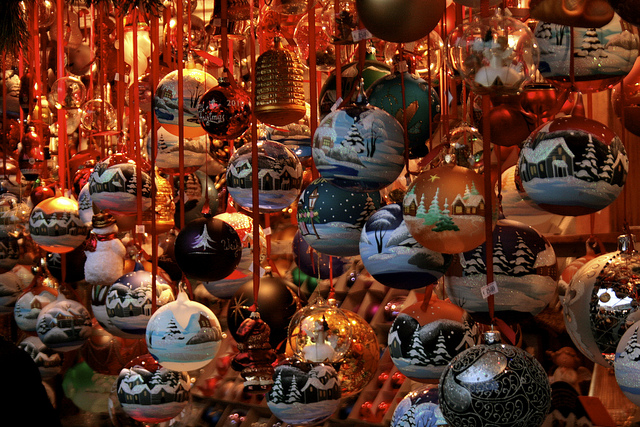 Sadly, it's the day after Thanksgiving, which means – sadly – this will likely be happening at my house this weekend. Pray for me.
Last weekend our family participated in a time-honored annual tradition that unites us with our kinsman around the globe. The annual tradition that heralds the holiday season. The annual tradition that puts gleams in eyes, smiles on faces, and heartwarming memories in…uh…hearts.

I'm talking, of course, about the yearly household Christmas decorating extravaganza.

Our annual tradition consists of us pulling approximately 4,212 Rubbermaid containers out of the garage, out of the attic, out from under beds, and out of closets I didn't even know we had. Apparently, 92% of our home is simply Christmas decoration storage boxes masquerading as furniture. All this time I've been sleeping on eight boxes that contain 46 miles of garland, but with an eggshell mattress and a comforter on top.

And normally, our annual tradition devolves into a massive relational breakdown when it comes to the Detangling O' The Lights. It's true: for 21 Christmases now, Merriem and I can count on at least one knock down drag out that ends in burned out bulbs and broken dreams. Except that this year, miracle of all miracles, we didn't have the Christmas Tree Light Fight. No, we had gotten all of our energy out earlier in the day during the Decorative Napkin Fight.
Read the entire original post here.