Take Ownership (part two)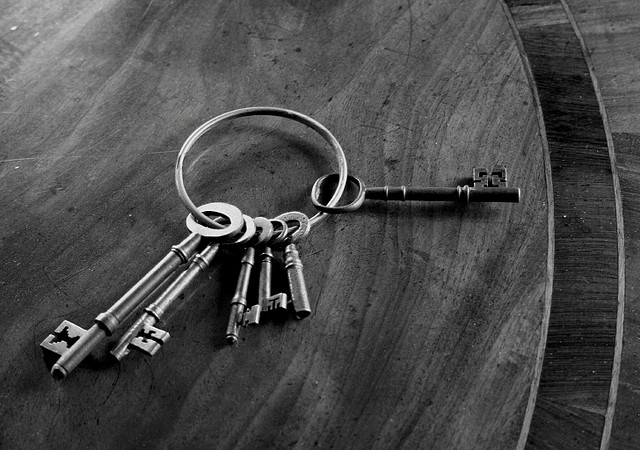 In yesterday's post we discussed the problem of ownership: the fact that in every organization, there is usually a super-small group of people / individual who is radically passionate about their role. And surrounding them is a larger group of people who don't quite hold the same passion.
And that may be okay in many circumstances. In a church, not every congregant needs to be passionate about crafting a weekly sermon. In a car dealership, the mechanic doesn't have to be passionate about the firm's commercials on the radio. In a doctor's office, the receptionist doesn't need to get jazzed up about the brand of tongue depressors the nurses prefer. Not everybody should be passionate about everything. 
But if you're responsible for the guest service team of your church (or any other ministry area, really), it stands to reason that the people on your team – from the leader to the brand new volunteer – should be fiercely passionate about what they do.
So how does that happen? How can you ensure that everybody takes ownership? Here are a few ways:
1. Help them to think like an owner. In the first church where I served, we received a phone call one day where the caller requested to speak to the owner. Our receptionist – appalled – squeaked out something to the effect of, "Ma'am, this is a church. Our owner is God." So I get it: there are no real owners in the church. We are simply stewards. But the best stewards go to bat on behalf of the owner. They think like the owner thinks, perform like the owner performs, and makes decisions the way the owner would make decisions.
2. Constantly point them towards the bigger vision. If you're in kids ministry, you're not just leading songs and telling Bible stories. You are partnering with families to raise a generation for Christ. If you are in local outreach, you're not just slapping paint on a public school classroom. You are working with the community to reach a community. And as we all know, serving guests isn't just about pouring coffee and parking cars; it is crucial that we remove all obstacles and clear the path for the gospel.
3. Give authority, not just responsibility. In their great book Judgment on the Front Line, authors Chris DeRose and Noel Tichy quote a former Amazon developer and software engineer, who said, "In my experience, innovation can only come from the bottom. Those closest to the problem are in the best position to solve it." Don't just hand over tasks and to-do lists to your team. Give them the power to make decisions and make the call. What is your equivalent of Ritz-Carlton's $2,000 spending policy?
I'll bet there are plenty of other ways you've helped your teams take ownership of their role. I'd love to hear from you. Comment below.