2016 Summer Reading List: Mine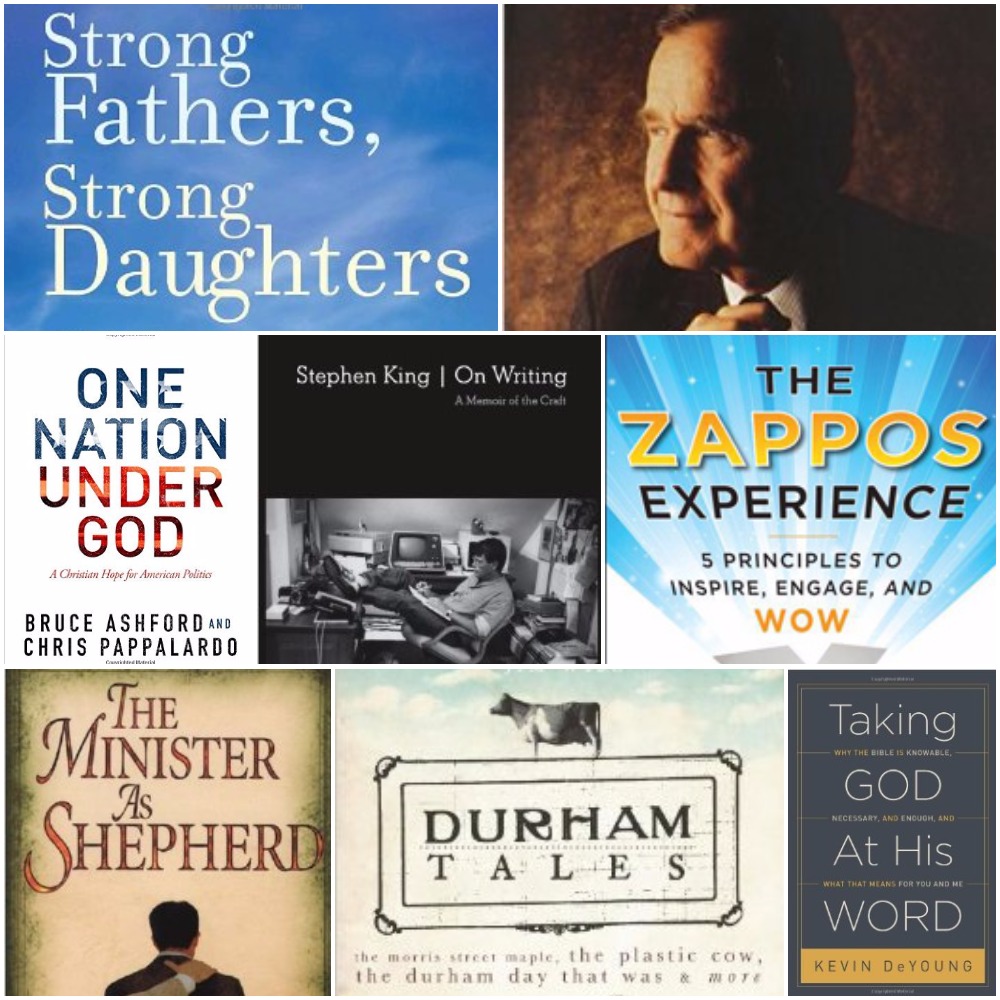 Yesterday I posted a few books that I highly recommend for your beach bag this summer. Today I thought I'd turn the tables and tell you what I'm planning on working through. I do this for two reasons. One, there are a few in this stack that I'm really excited about, and you might want to grab them as well. Two, there's power in accountability, and if I've told you I'm reading them, some of you might just ask me about it in August, and I need to have a decent answer.
These are in no particular order other than an alphabetical one. What am I leaving off the list that you'd recommend? Comment below.
41: A Portrait of My Father (George W. Bush)
Drive: The Surprising Truth About What Motivates Us (Daniel H. Pink)
Durham Tales: The Morris Street Maple, the Plastic Cow, the Durham Day that Was and More (Jim Wise)
It's My Pleasure: The Impact of Extraordinary Talent and a Compelling Culture (Dee Ann Turner)
The Minister as Shepherd: The Privileges and Responsibilities of Pastoral Leadership (Charles Jefferson)
One Nation Under God: A Christian Hope for American Politics (Bruce Ashford and Chris Pappalardo)
On Writing: A Memoir of the Craft (Stephen King)
Strong Fathers, Strong Daughters: 10 Secrets Every Father Should Know (Meg Meeker)
Taking God at His Word: Why the Bible is Knowable, Necessary, and Enough, and What That Means for You and Me (Kevin DeYoung)
Your Customer is the Star: How to Make Millennials, Boomers, and Everyone Else Love Your Business (Micah Solomon) (In case you missed yesterday's post, check out the "Wow!" moment that caused this one to be added to the list.)
The Zappos Experience: 5 Principles to Inspire, Engage, and WOW (Joseph Michelli)
Looking for more book ideas? You can see my full recommended reading list here, and HelpScout just put out a helpful list of guest services books earlier this week.