Q&A: What Should I Say To Our First Time Guests?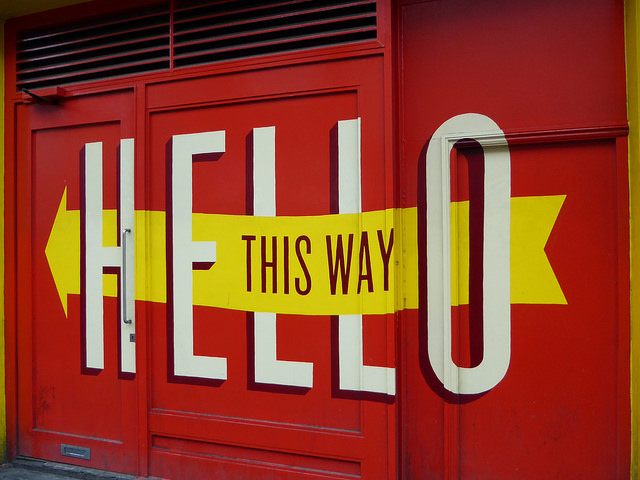 Today's question comes from a recent email. In order to protect the "new leader's" identity, I'm allowing the asker to remain anonymous. 
Q:
Do you have any tips on what to say or what not to say to our first time guests? I have a new leader and I want to give her some foundational keys in this area.

A:
This post as well as this one hints at what you're asking, albeit in a roundabout way. But here are a few more foundational points:
Allow for anonymity. Not everyone wants to be recognized on their first visit (or second, or third, or…). Our goal is to provide clear, obvious on ramps that people can choose as they wish.
Acknowledge the outsider. This isn't always easy at a church that's is rapidly growing and not everyone knows who's new, but we train our folks to smile at all, speak to most, and engage with a few. Those acknowledgements can lead to a deeper conversation, as long as they also…
Watch body language. One slight pause…one lingering moment of eye contact…one appearance of confusion or uncertainty is a place for a volunteer to step in and offer to help.
Absorb the awkwardness. There's a razor-thin line here in how you ask people questions. Train your vol to listen to herself when she says "Are you new?" vs. "I don't believe we've met yet." There's a subtle yet significant distinction when we place the burden of unfamiliarity back on our own shoulders.
Don't assume. Vols who are familiar with their surroundings tend to assume others are as well. Whether it's the location of restrooms or the definition of small groups, we apply Chip and Dan Heath's "curse of knowledge" to almost every situation. We should lead our guests by helping them connect dots and fill in blanks.
Want to submit a Q for a future Q&A post? Do it here.