Absorb the Awkwardness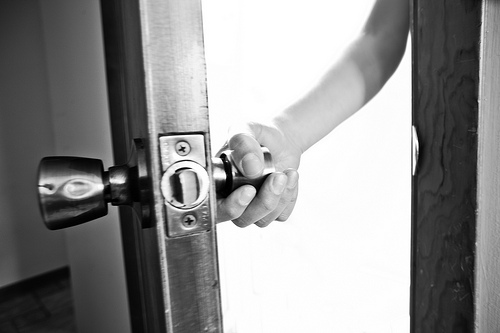 Every time a guest shows up at your church, you have a chance to give them a gift. No, not the keychain-with-your-church-logo or a complementary-smoothie-at-the-local-cafe type of gift, but something with far more meaning and way more value.
Think about the weekend experience from your guests' perspective. They're entering a new environment with new cultural rules and new codes of conduct. They are outsiders trying to access the inside. And beyond the questions they know to ask, there are questions they don't know to ask. Situations they don't know to prepare for. Embarrassments they don't know to avoid.
A guests' first experience – whether it's at a new church or a new restaurant or a new job – can best be described as awkward. We don't know what to do, where to go, or how to engage.
And so as a facilitator of the guest experience, you have the opportunity to shine every weekend by helping to absorb that awkwardness. Here are a few ways to do that:
Post volunteers in the parking lot. Clearly and cheerfully direct them to an open space. If guests know where to park, it eases the first few minutes of their arrival.
Put people at the front doors, before the service, after the service, and during the service. Especially during the service. Guests don't like showing up to a ghost town.
If the service has started, prep guests before they enter. ("There are a few seats open about three rows up. If you'd like, I'll be happy to walk you in.")
If you have to seat a guest in a center seat, don't make them ask their row-mates to scoot over or make way. You do that on their behalf.
If a guest approaches you for prayer or conversation, respect their privacy. Step to the side of the room or a quiet area.
Read 'em. Know the signals they're giving off. Do they want to be left alone? Do they need to be introduced to others? Respect their pace.
If a mom is struggling with a fussy baby in the middle of the service, don't just cast sideways glances or judge them in your heart. Help them out.
If they seem confused, unclear, or frustrated, don't be condescending. Show them plenty of grace and act as their advocate.
Absorbing the awkwardness doesn't just open the door for the gospel, it puts the gospel on display. You're showing honor to others (Romans 12:10), putting others' needs above your own (Philippians 2:4), and loving your neighbor as much as you love yourself (Mark 12:31).
Biblical hospitality isn't just about being nice, it's about demonstrating grace. What are other practical areas where you can show grace? Comment below.