Save the Date(s): 2020 Training is Coming!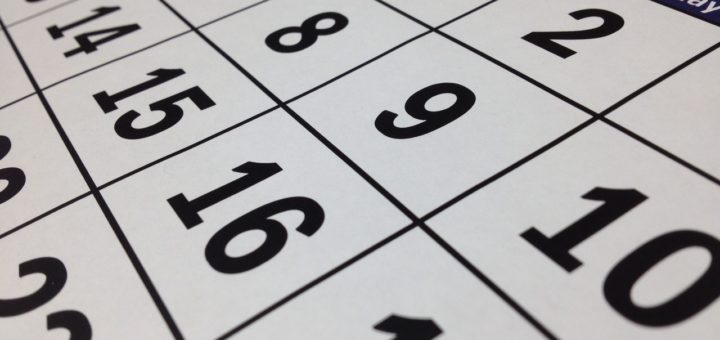 We are just over two months out from the year 2020, which means that the proliferation of "2020 vision" puns are upon us. I refuse to stoop to that level, my friends, because this is a sophisticated humor blog.
Rather, I want to give you the heads up on our 2020 Training Calendar. At The Summit Church, one of our staff values is that we want to "show our work," meaning that we share insights and ideas for how your ministry might take on new life.
The Summit's Guest Services team – the group that I lead – offers three tiers of training each year. In the last few years we've seen almost 700 leaders from churches all over the country participate in those training opportunities.
Here is our full roster for next year. Jot 'em down. Lock 'em in your calendar. Plan ahead. Because as we all know, foresight is 20/20.
Dang it.
Guest Services Weekenders
What they are: a three-hour event on site at The Summit Church, giving you a behind-the-scenes look at our Guest Services team training, a glimpse of our team in action, and plenty of time to debrief and ask questions. Weekenders are free and include an optional Sunday stick-around for tours of additional Summit campuses.
Who they're for: Weekenders are perfect for church staff and volunteers who are responsible for guest services, hospitality, or first impressions. Weekenders are limited to 15 people per event.
2020 dates: January 25, April 25, July 25, October 24
Cost: free
Sign up begins: right now!
More information: dfranks.com/weekender
One-Day Workshops
What they are: We take one full day and dive deep into one single topic. We talk about the philosophy, theology, and practicality behind Guest Services, how to recruit, train, celebrate, and develop your people in Volunteer Culture, and how to move your guests from connected to committed in After the First Visit.
Who they're for: Workshops are designed for teams, so we encourage you to load up the van with staff or volunteers. Our Workshops target 40 to80 people per event.
2020 dates: August 11 (Guest Services), September 15 (After the First Visit), October 13 (Volunteer Culture)
Cost: $99 per person
Sign up begins: mid-May 2020. (Note: due to the COVID-19 pandemic, we are pushing the sign up start date until later in 2020. Workshop dates may potentially move.)
More information: dfranks.com/workshop
Connections Confab
What it is: The Confab is a coaching network that includes four on-site visits to the Summit over the course of five months. We intentionally keep the numbers small so we can keep the conversation deep. We drill down on your issues with guest services, volunteer culture, assimilation, leadership development, multi-site, and more.
Who it's for: Confab is best for church staff members who are primarily responsible for guest services or volunteers, but our alumni include lead pastors, communications directors, worship directors, and even a couple of interns. Each Confab group is capped at 15 people.
2020 dates: February 19, March 25, May 2-3, June 2
Cost: $950 per person
More information: dfranks.com/confab
Do random dates drive you bonkers? Here they all are in chronological order:
*today: RSVPs open for Guest Services Weekenders*
*November 12: Applications open for Confab*
*December 11: Deadline to apply for Confab*
January 25: Guest Services Weekender
February 19: Connections Confab, gathering 1
March 25: Connections Confab, gathering 2
April 25: Guest Services Weekender
May 2-3: Connections Confab, gathering 3
*mid-May RSVPs open for One-Day Workshops*
June 2: Connections Confab, gathering 4
July 25: Guest Services Weekender
August 11: One-Day Workshop, Guest Services
September 15: One-Day Workshop, After the First Visit
October 13: One-Day Workshop, Volunteer Culture
October 24: Guest Services Weekender
Of course, there's a little fine print here: all dates above are subject to change.
If you want to get notifications whenever sign up links go live, fill out the super quick form below.