Something BIG is Coming This Easter!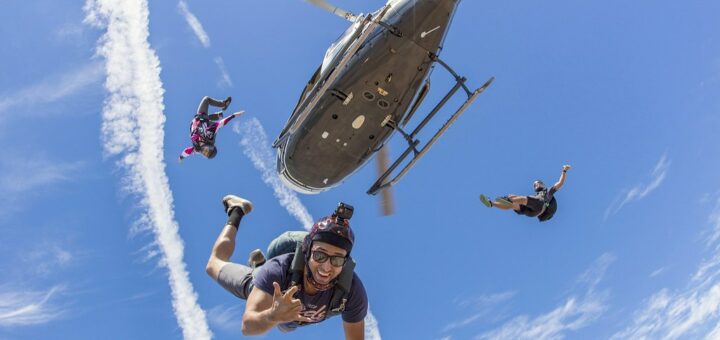 Before you read the following post, take note that the original publication date was April 1.
April. First.
April Fools Day.
Thank you. And carry on.
---
By now, you've almost certainly heard of the Summit's Easter plans: one big service at the Walnut Creek Amphitheater. It will be the first time in nine years that all of our campuses will worship together. And because of that, we want to go big.
How big?
20,000 person capacity big?
Over a thousand first-time guests big?
500 baptisms big?
Well, yes, yes, and yes. But we want to go bigger than that. We studied dozens of churches, and their Easter version of "big," and nothing we saw felt quite right:
Giving away a car? Too flashy.
Giving away money? Too cashy.
World's largest Easter egg hunt? Too grassy.
But then we started seeing stories of Easter eggs dropped from a helicopter, and it got us thinking: we should do this!
Well, not exactly this. Because free eggs for entitled children doesn't sound quite like us. So our team continued to dream. We involved our friends from Summit Collaborative, our church planting network. And we're finally ready to announce the BIG news about our BIG Easter service:
Introducing the 2022 Church Planter Drop™
As a church, we have a vision to plant 1,000 churches in our generation. Our latest numbers show we're just a bit behind and need to catch up. So on Easter Sunday, we're taking the BIG Walnut Creek Easter crowd and going BIG with our church planting vision.
Imagine the scene: 20,000 worshippers on the lawn at the amphitheater. Suddenly, a low, rhythmic whirring can be heard. Is it the start of a new drum solo? The sound of three dozen hair dryers running simultaneously after a baptism service?
No. It's a Bell 429 GlobalRanger helicopter emerging over the horizon. As it gets closer, we realize that it's not just a flyover…the chopper is landing in the middle of the lawn seating area.
Seven people are randomly selected from the crowd, given five minutes to say goodbye to their family and friends, and then hustled into the helicopter for the adventure of a lifetime.
What's the adventure? So glad you asked. We will be flying these seven would-be planters to seven strategic U.S. cities, literally parachuting in to test their skills at raising up a new congregation. They will be equipped with a local map of coffee shops, an ESV Study Bible, an indecipherable Hebrew forearm tattoo, and a new wardrobe of denim jackets and white low-top sneakers.
They will have 357 days (Easter 2022 to Easter 2023) to succeed. Successful church planters will be joined by their families, and not-so-successful church planters will be helicoptered back to the Walnut Creek Amphitheater and given Uber credit for a ride home.
(And of course, we would define "success" as creating a live stream worship experience, borrowing 20 tithing families from the local megachurch where people are not being "fed," having a viral Instagram following, and – in a full circle moment – having outdoor baptisms.)
Innovative? Yes. Strategic? Maybe. Outside-of-the-box thinking? We don't even own a box (except for maybe the one that the least-successful church planter will sleep in).
We believe that the Church Planter Drop™ will be the standard-setter for church planting movements in years to come. We hope you'll join us for Easter at Walnut Creek. Who knows? You might be one of the lucky ones selected.
---
If you're up for more foolishness, here's a look at April Fools Days of yore…