Building Fast vs. Building Well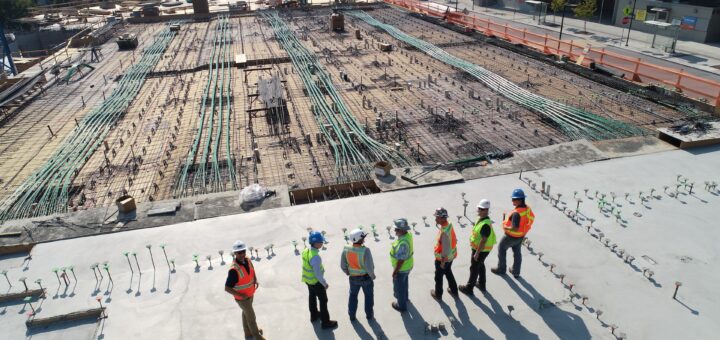 There's a tension between building a healthy volunteer culture and the breakneck urgency of filling critical spots. Maybe you've experienced that if you've recently experienced high turnover on a team or been asked to create a new area of ministry. You want your team to be healthy, but in order to have a healthy team … well … you kind of have to have a team.
I think it's entirely possible you can do both: you can gain short-term quantity without sacrificing long-term quality. You can add to your numbers without subtracting from your expectations. You can build fast and build well. Sure, it won't be without complications and it certainly won't be perfect, but the following principles will help you achieve the best of both worlds:
1. Know what you're calling people to.
Before you set up a recruiting station in the church lobby or jump on a four-night cold call campaign, you've got to have your "ask" clear in your mind. What do you need people to do? What role will they play? What skill sets are involved? And most importantly: what vision will you cast? If it's fuzzy to us, it's incomprehensible to them.
[Related post: Three Keys to Building Your Volunteer Team]
2. Find your fellow visionaries.
It's really hard to be the lone voice crying in the wilderness, and it's much more fun to do ministry alongside people whose hearts beat like yours. So invest in a few key stakeholders who will serve as your mentees, your sounding board, and your fellow supporters of your team. Even if you can't get these people in place before you start your recruiting push, identify them as you go and make the extra ask of invested time.
(And by the way: this process of adding will naturally lead to multiplying. And when you start to multiply rather than add, that's when you'll really see the rapid growth happen.)
[Related posts: Raising Up Leaders for Your Guest Services Team, High-Capacity Volunteer Cohort: A How-To Guide]
3. Don't be afraid of the trial run.
You don't have to ask a new volunteer for a life sentence. While you can be as clear as possible (see point #1 above), it's possible that absolute clarity is impossible. So be up front with that with your potential vol: "We're building this as we go. I'm asking you for a three month commitment as we build this together. On x date, we'll regather and reassess this role, your skills, and your desired future on the team."
(Side note: there's something adventurous about an initial step into the unknown. But there's nothing fun about remaining there in perpetuity. So take advantage of the former without making your vols live in the latter.)
[Related post: Hitting the ESRC Button]
4. Refine and define.
If you promise x date from point #3 above, then by golly, on x date you need to be regathering and reassessing. After three months (or whatever time you've set) of the team functioning together, it's time for both a team gathering and a series of individual conversations: what is working? What needs to change? Which people are better suited for different roles? Who is spiraling in this position and is better suited somewhere else?
This "refine and define" period gives you the opportunity to introduce additional training and fill in the gaps from your early rounds of speed dating. And notifying your volunteers beforehand that it'll happen makes any needed assessments and reassignments far less awkward.
[Related posts: The Reason Our Volunteers Disengage; How to Help a Volunteer Step Away Gracefully]
While this is by no means an exhaustive list of principles, I believe these four things can help you get the numbers you need now and create a healthy culture you'll be happy with later. New or rapid growth is always messy; there's no avoiding that. But acknowledging the mess and enjoying the adventure will help both you and your volunteers create something that's honoring to everyone involved.
---
Big thanks to my friend and fellow team member Seth Stafford for the idea that sparked this post.
---