Multi-Site: How to Build Volunteer Culture Across Campuses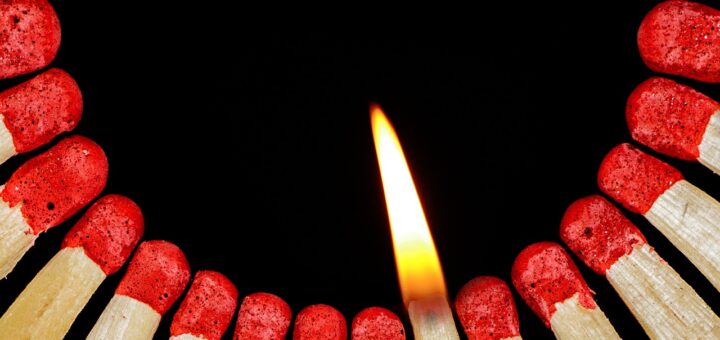 In the past, we've discussed how to build both church culture and staff culture in a multi-site organization. But one key group we've left out of the process is our volunteers.
If we really believe that volunteers are the heartbeat of any church and that volunteers are on the front lines of ministry, then it stands to reason that the experience, expertise, and expression of our vols can make or break the culture across multiple locations.
Five ways to build culture via healthy volunteers:
1. Unite around a common curriculum / training plan.
Whether you're talking about vols in kids, worship, or guest services, it's important for each ministry to have an agreed-upon training plan that highlights that ministry's why over the what. A sold why inspires passion and purpose, and unless the kids volunteers from campus A are united in purpose with volunteers from campus D, it's only a matter of time before the degrees of separation get too separated to surmount.
[related post: Need an Inexpensive Option for Team Training?]
2. Celebrate stories that aren't necessarily "yours."
I believe that every leader should have a story repository. I believe that first-time guest surveys are a great source for those stories. In our multi-site context, every Guest Services Director gets every survey that guests turn in. While these are broken up by campus, it's an incredible way to take a few minutes in VHQ to celebrate how God used our larger Guest Services Team to impact the life of an individual guest…even if that guest wasn't at "our" campus.
(Now, a caveat: be careful not to overdo this. It can easily come across to your volunteers like you're praising the neighbor's kid if you never have any good stories to tell about your own.)
3. Host a common learning cohort.
I've told you before that experiences like a Guest Services Collective or a High-Capacity Volunteer Cohort have moved the needle in our overall volunteer culture. These options – or others like them – are excellent ways to encourage volunteers to learn from each other, troubleshoot key issues, and talk shop about situations that are hyper-specific to their role.
4. Set up an exchange program.
Occasionally we'll see key volunteers take a break from their own campus on a Sunday in order to shadow and learn from another campus. Sometimes seeing the same role in a different setting is just the spark needed to get the team moving again. And certainly we want mobile campuses to visit other mobile campuses to see how they do things like set up and tear down, but I also find it helpful for mobile volunteers to visit a permanent campus, and vice-versa.
5. Celebrate together.
Campuses should celebrate their volunteers on the reg, and that's a non-negotiable. But what if you hosted an all-church volunteer celebration every year or so? And when vols arrive, don't let them default to sitting with those they already know. Create an environment where they can have a "we're all in this together" moment. Setting up these types of environments reinforces all of the earlier points: vols get to revisit their "why," celebrate stories from across campuses, learn together, and hear from other contexts.
---