Need An Inexpensive Option for Team Training?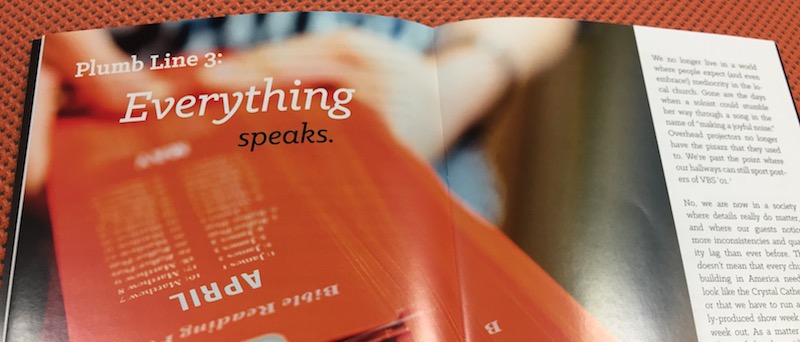 One of the most frequently-asked questions I hear has to do with resources for volunteer team training. That's one of the primary reasons we put together The Gospel Is Offensive: Five Plumb Lines for Guest Services. In this 30 page resource, you'll learn:
The five key areas we train on for our Guest Services teams,
Why the why is way more important than the what,
How the smallest details can make or break a guest's experience,
Why the first visit sets up the second visit,
And why you have to be strategic in how you offend first-timers.
This booklet is a great option for your teams. Fall is just around the corner, and new guests will be showing up at your church. I'd encourage you to take the next few weeks and focus on one plumb line per week. In no time, your team will be encouraged, up to speed, and ready to welcome newcomers.
Get copies for your team for only $3.50 each (sold as a ten-pack) or grab a single copy for $5.
Want to try before you buy? Get a free pdf by dropping your details below: