Five Reasons Your New Volunteers Don't Come Back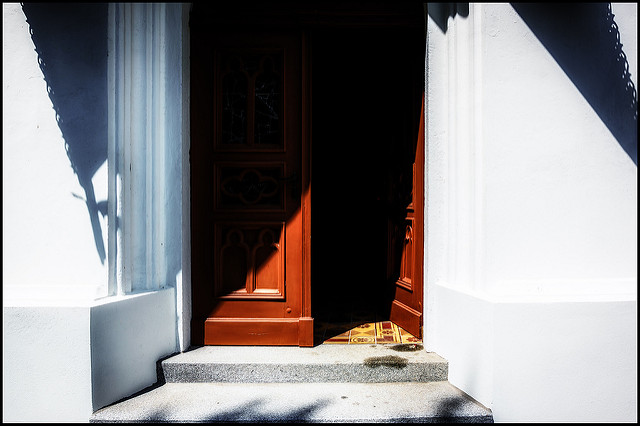 Imagine the scenario: you've made a big push to invite new people to serve on your volunteer team. You spent weeks designing the publicity, made dozens of phone calls, sent hundreds of emails, had countless hallway and sidewalk conversations, and prayed at every turn that God would let somebody show up for your training please please please I'll do anything up to and including living in a mud hut in Africa.
And when the day of your orientation comes, so do the people. They show up intrigued, ready to learn, and eager to hear how they might serve the church. So you give it your best shot. You leave it all on the field. And to your delight, you convince every single person to sign the card and actually join the team. The next week, you feel like a rock-star leader because you just grew your volunteer base by five or ten or twenty percent. The seasoned volunteers are encouraged and relieved that reinforcements have shown up, and the rookies have the right mix of wide-eyed wonder.
And then…the following week you're back to square one. Little if any of the new volunteers came back for a second week of service. They didn't tell you they weren't going to show up, they just didn't show up. But why? Why did their eagerness in orientation and their wonder in the first week of service not translate to a return trip and a lifetime of volunteering?
I think if we could get inside the heads of these volunteers – or at least get them to be brutally honest with us – we'd hear them say at least five things:
1. "Nobody could tell me what I was supposed to do." I'm a firm believer that orientation is for vision, but that classroom setting must be followed up with practical, on-the-job training. If their first day on the job doesn't give them an idea of what the job actually entails, they'll get frustrated and may not come back.
2. "It felt disorganized." Volunteers are trusting us with their most valuable resource: their time. If they are new to serving, they may leave the house early, drive separately from their spouse / roommate, and reschedule after-church plans with friends. Imagine that they do all of that and then show up to discover that no one was prepared for their arrival. No one knew which slot they were supposed to fill or who was supposed to meet them. That's maddening.
3. "There were already a lot of people serving." I'd guess that the reason you're inviting new people to serve is because you can envision a place for them. But can they envision it, as well?  If a new vol doesn't immediately see how they fit in the big picture and align with other volunteers and even other teams, they can feel like a cog in a wheel. [Related post: Can You Have Too Many Volunteers?] 
4. "It seemed like a waste of time." A pastor friend of mine says, "If they don't see it before they see it, they'll never see it." Your job as a leader – both in orientation, the first weeks of training, and every day for the rest of your volunteers' lives – is to instill vision, to create an image of both what is and what could be. Vols need to know that what they do has purpose.
5. "To be honest, I didn't like it." Let's face it: not everybody is a good fit for everything. Some people shouldn't serve with kids, because they're scary (Question: are you talking about the volunteer or the kids? Answer: yes.). Different people thrive in different areas. If a volunteer is miserable, it won't be long before they burn out or check out. As leaders, we must be committed to the long haul of helping them discover their passion, and therefore helping them find their fit in an appropriate place of service.
Take a moment to think about the five most recent people who showed an interest in your volunteer team. Are they saying one of the statements above?