6 Best Practices for Your Skeleton Crew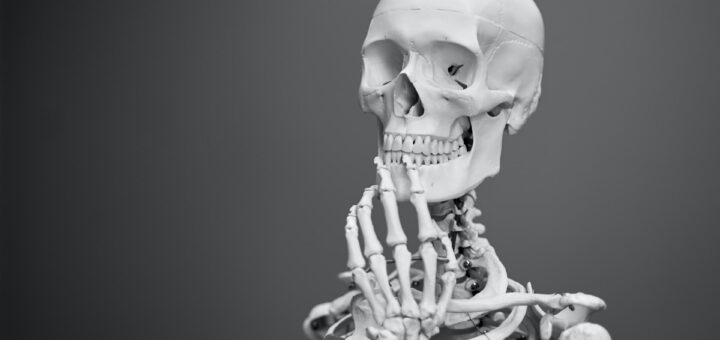 We've talked before about the importance of a skeleton crew: a small team of volunteers who are fully present for the full service, caring for guests who show up late. Your skeleton crew is a tangible display of hospitality to the person who's had a rough morning, the person who got lost on the way, the person who is confused on service start times, or any person who is just running behind and needs a friendly face or helpful direction. A skeleton crew assumes you can adapt an "attend one, serve one" posture, but a skeleton crew is necessary even if you only have one service time on the weekend.
When thinking about your skeleton crew, I think there are six best practices:
1. Know what you're losing without one.
You can't convince your volunteers that a skeleton crew is important unless they feel the effect of not having one.
So here's a practical way to demonstrate this: have your volunteer team wait until 30 minutes after your service begins, and then encourage them to drive off property and back on. How many people will they see before they get to the auditorium (and then see the backs of hundreds of heads)? If they were new, would they know where to park, which door to go into, or what to do with their kids?
Or – for the volunteer who says "no one ever really arrives after the service starts" – position a camera in an unobtrusive spot close to your front door, and actually record and count how many people we're missing once our team goes off the clock. We might be surprised at the dozens of interactions we're letting fall through the cracks.
A skeleton crew is our opportunity to choose inconvenience on behalf of our guests.
2. Map your skeleton crew zones.
Literally print off a map of your facility – starting with the outer edges of your property – and decide how many people it will take to cover key areas. You might be surprised that this will take fewer than you first believe!
For example, one of our campuses meets at a public high school. It is a huge facility with a huge footprint. The best-case parking scenario is 1/4 mile from the front entrance, and the front door is well over a football field's length from the closest parking spot.
But even with that, we've determined that we can cover the entire school with a skeleton crew of four people:
Parking: standing at the very front entrance, triaging every guest (see #3 below)
Sidewalk / First-Time Guest Tent / outer entry: serving as the eyes and as an escort from the parking lot to the lobby
Lobby / Next Steps / auditorium entry: serving both late-arriving and early-exit guests, helping everyone navigate the facility
Auditorium seating: aware of all open seating, and helping the guest to find a good spot without disruption or embarrassment.
We recently did this project with all of our campus guest services directors, and we discovered that among all our facilities – large or small, compact or spread out, a few dozen or a few thousand attendees – the skeleton crew needed was between 2-5 people.
3. Triage everybody.
Once the service is underway, your full crew has headed to VHQ, and the volume of incoming traffic has slowed dramatically, your #1 spot is the parking crew member. He or she should stop every car coming on property to determine if they're a first-time guest, a regular attendee, or a volunteer. With each, they can customize their instructions or greetings, and direct them where they need to go.
Obviously, if your parking lot has multiple entrances, you'll need more on your skeleton crew, or you can use cones to block and re-route to one entrance so that one person can cover the entire lot.
4. Have one radio to rule them all.
The #1 spot should be tied in via two-way radio to all other skeleton crew members, with the possible exception of the auditorium seater, who will be kept up-to-speed by the lobby crew. As the parking team member triages the incoming cars, they can radio ahead so everyone will be in their position and know who is coming. A first-time guest should get the full first-time treatment. A regular attendee or volunteer can get a simple greeting, have the door held for them, etc.
But a two-way radio system is crucial because that communication can cover the gaps that are natural with an otherwise small crew. And by the way – if you are in a spot with particularly inclement weather, you can cheat the system a little bit, have one hearty person outside, and the rest of the crew can huddle in the lobby until they're deployed.
(By the way, if you're looking for a sturdy, affordable radio, we've had great success with these.)
5. Rotate, rotate, rotate.
And speaking of inclement weather, you shouldn't have your skeleton crew serve the entire service. Shift people around so no one person is shouldering the load, and make sure the same people aren't serving on skeleton crew every single weekend. You should start the service with a full team, scale back to a skeleton crew, rotate to another crew, then finish the service with a full team. (I've mapped out a potential schedule here if you'd like to visualize that.)
6. Bring your VHQ to your crew.
Even if you're rotating, make sure you're taking care of your skeleton crew by keeping them hydrated, fed, and informed. Hydrated and fed is simple enough: someone should make sure they're offered a snack or drink … even if they're about to go on break. That's what family does for one another.
But the "informed" part is what we often overlook. If you are using your VHQ as an opportunity for ongoing growth and training, make sure you're keeping the skeleton crew in the loop of anything they may miss.
Skeleton crews are simple to implement, and the payoff for your guests is incalculable. How can you use the six best practices to implement your own crew this weekend?
---