Q&A: What Should Our Entry Space Look Like?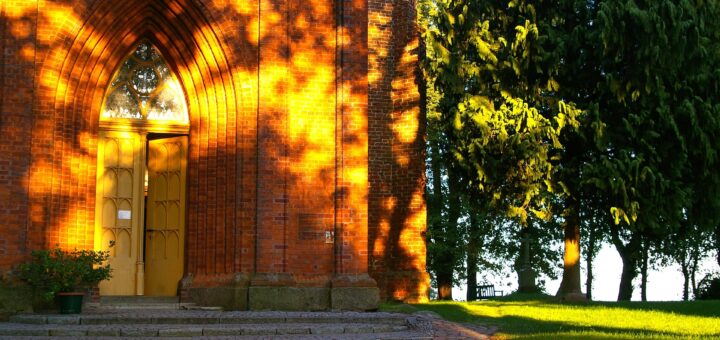 Q:
How should we set up our entry space to create the best first impression?
[from the 2023 blog survey]
---
A:
Our mamas taught us that we never get a second chance to make a first impression. Science tells us that we form impressions on new environments not in seconds, but in milliseconds. Successful retailers prove that curb appeal or space layout (or the lack thereof!) can translate into rough waters or smooth selling (#didyouseewhatididthere).
For the purposes of this post, I'm going to spend most of my time where most of us are: existing spaces that need to be tweaked, but can't be overhauled. But before we get there:
What if money is no object?
Well, you do you, Boo. If you've been given a blank site plan or an existing space with a blank checkbook, I'll list a few rapid-fire things you need: glass doors from the outside, so that your guests can see what they're walking into before they walk in, lots of natural light, which will open up the space more than your square footage would suggest, lots of square footage, because if you have a blank checkbook, why not create more space for people to gather, sight lines that help people clearly see their way to the auditorium or family ministry spaces or adult education spaces, airlocks coming in from the outdoors and going into the auditorium, to keep heat and cold and sound where they oughta be, and designated areas for sitting and talking, places to get or give information.
(That was an awful lot in one paragraph, and I just emptied all of my architectural knowledge on you. You're welcome, and apologies to any architects I know who are now ashamed of me.)
But if money is an issue, and you have a lobby and a building front that needs some TLC, where do you start?
1. Think outside in.
Remember that your entry space isn't just your lobby, but your front porch, front sidewalk, front of your building, and the parking lot. Chipped paint, weedy flower beds, and faded lines or rusted signs in the lot will say a lot about you to a first-time guest. The quickest way to see these things? Invite a friend who doesn't attend your church to drop in and give you their initial impressions.
[related post: Think Outside In]
2. Provide clear directional signage.
I once consulted with a church with a significant signage problem they no longer saw. Exterior signs pointed to the auditorium, which was no longer an auditorium but a multi-purpose space. When I asked my host about it he said, "Well yeah, but everyone knows we have a new auditorium." (Really? Everyone? Allow me to introduce myself: I'm Exhibit A.)
Take a walk around your space and look for signs that are outdated, confusing, or non-existent. Help your guests know at a glance where they need to go.
[related post: Primer Posts: Signage Basics]
3. Clear your clutter.
Now it's time to get in that lobby and get out the industrial-sized trash can. I'm betting you have too much paper: newsletters, flyers, outdated minutes from business meetings, whatever. Decide what has to be on display vs. what can be available upon request.
Look for overcrowded corners and ditch that spare sofa, the rickety table, and the under-watered fern. All of this visual stimuli causes a guests to get overwhelmed and not know what's the most important.
[related posts: Pick Up Your Junk, Your Church Ain't the DMV]
4. Remove "insider" artifacts.
Years ago I visited a church that had easels (plural) lining the already-smallish lobby. On those easels were flimsy poster boards. On those flimsy poster boards were photos. And those photos were pictures and brief bios of church members who had gone on to be with Jesus. It was like a museum of dead saints as soon as you walked in the door.
That macabre display told me several things: (1) This is weird, (2) This church is firmly planted in the past, (3) This is weird, (4) I don't have a shared history with these people (i.e., I'll always be on the outside), and (5) This is weird.
By the way, I asked the pastor – a good friend – about the displays, and he said, "Man, I've tried to get those things moved since I got here, and I've learned that if I don't want to end up on a poster board, I'll keep my mouth shut." Something tells me he wasn't wrong.
That's an extreme example, but a good reminder: historical displays, precious memories, and insider artifacts have their place. It just doesn't need to be the first thing a guest sees (especially in an already-small lobby).
[related post: Corporate Chronology: Moving Your Church Past "Us" vs. "Them"]
5. Brighten and lighten.
Maybe your space feels small and cluttered because it's dark. Consider a lighter paint scheme. Throw open the curtains or blinds and let in some outside light. Even adding some speakers to play music or livestream the auditorium can make a space feel bigger.
And hey, if you just so happen to be able to scrape up some money for those glass doors…
6. Think outside in…again.
Finally, rethink those areas that are currently taking up residence in your lobby that could potentially move outside (or even to another area of the building…see point #4 above). I'm a firm believer that your first-time guest tent / welcome center / whatever-you-call-it should be outside, so that your guests can drop by a neutral zone before walking inside. It's a kindness to them and a space saver for your lobby. (But be careful of putting something out that you can't keep staffed. If there's anything worse than no first-time guest area, it's an unstaffed first-time guest area.)
[related post: Six Reasons You Need a First-Time Guest Tent]
---
Want to submit an idea for a future Q&A post? Do it here.
---