FTG? Meet GPT.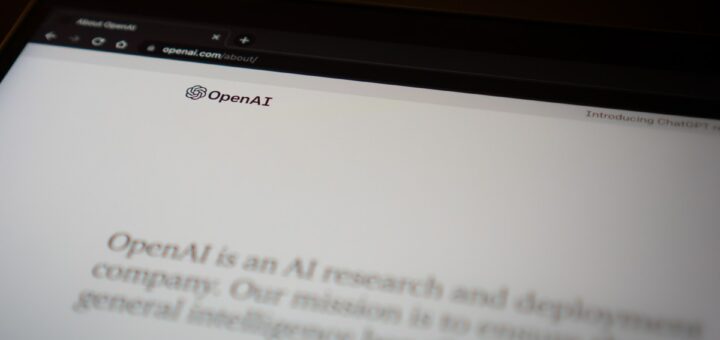 Before you read the following post, take note that the original publication date was April 1.
April. First.
April Fools Day.
Thank you. And carry on.
---
Here at the Summit, we are always on the lookout for ways to make the guest experience better. We want to innovate, to keep up with the times, to do whatever it takes to break down barriers so that people might hear the gospel.
Today, I'm thrilled to introduce our latest initiative: Chat GPT at our First-Time Guest Tents.
If you're one of the few who hasn't heard of Chat GPT, it's an artificial intelligence chatbot developed by Open AI. While it was primarily designed for customer service, innovators have used it for everything from writing term papers to creating vacation itineraries. (But to be clear: I did not use Chat GPT to write this post. This is actually me: a trusted bipedal anthropoid who is definitely not a robot, reclining here consuming human food as I generate code type.)
But I digress.
Now we've modified Chat GPT again, making us the first church in America to welcome first-time guests with the power of artificial intelligence.
Here's how it works: when a first-time guest arrives at any of our campuses, they'll go to a first-time guest tent that has been emptied of human volunteers. In their place will be a fleet of screens, so that everyone can connect in isolation. On the chosen screen will be a single prompt:
"First time at the Summit? Just say 'Connect me!'"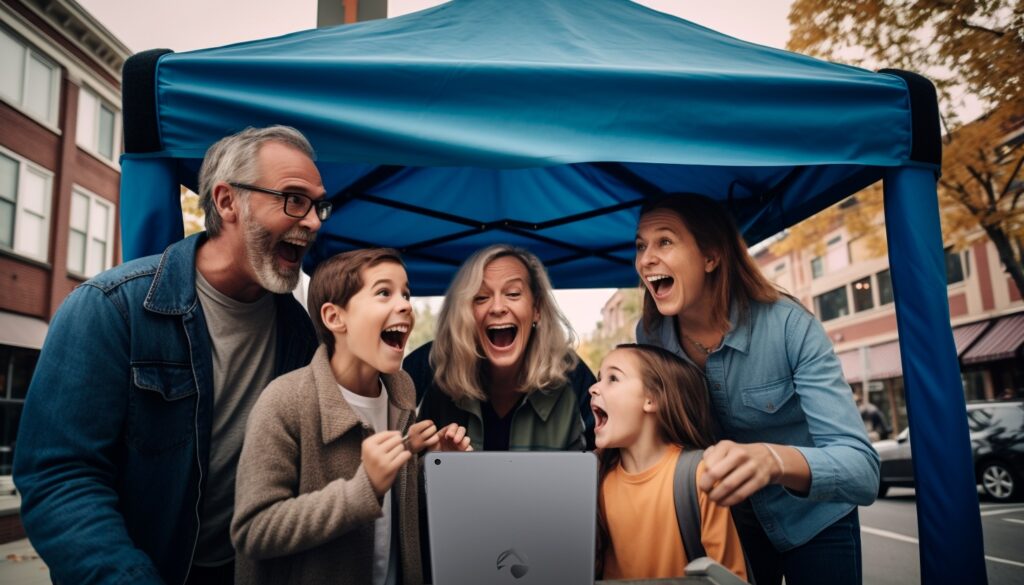 When guests follow that prompt, Chat GPT springs into action. There's no need for a guest to manually enter their contact information, AI will automatically capture and download their phone number, email address, home address, and key relationships using RFID technology and publicly-sourced information available on the world wide web.
As the digital transaction continues, Chat GPT will help the guest plan their morning, offering turn-by-turn directions to the auditorium, Summit Kids, or the restroom (pointing them to stalls that are currently unoccupied). Does your child have allergies? GPT will signal ahead to their classroom, ensuring that all gluten products are removed. Do you prefer to remain anonymous in worship? GPT will suggest an auditorium entrance that will allow you to slip in the back and get out early.
But the connection experience doesn't end there. With a simple QR code scan, guests can move the AI to their own phone, which will interact with them in the weeks to come, pinging them with helpful suggestions at just the right time. Whereas the typical first-time guest experience is fraught with anxiety, the chatbot can soothe and comfort:
They are about to pass the plate. Now is a great time to go to the restroom.
If this sermon sounds familiar, it was originally preached by Tim Keller.
Don't sign up for that small group. It's a cover for an essential oils network.
And the best part? While we've removed the human interaction, we've kept the personal touch. The GPT experience will be guided by an AI-generated avatar of Pastor J.D. Greear himself, guiding the guest through their tenuous first days. No more will we hear, "The church was so big, I can't get to know the pastor!" With an AI pastor in your pocket, a guest has 24/7 access to the man of the cloth whenever they want it.
Chat GPT? More like Chat MVP.
Do you want to walk through your own FTG GPT demo? Of course you do. Get started here.
---
If you're up for more foolishness, here's a look at April Fools Days of yore…
---